Newsflash | WIOTC Focuses on the New Development of IoT International Cooperation
2021-06-07
---
In recent days, in order to deepen the international cooperation between the World Internet of Things Convention (WIOTC) and the China International Fair for Trade in Services (CIFTIS), He Qiang, Executive Secretary General of WIOTC, has established the organization's international cooperationworkgroup, andhassuccessively led the team tovisit the embassies of the United States, Palestine, Iran, Australia, Mexico, Canada, etc. During these activities, the workgroup detailed the development of WIOTC andits plans and events in 2021, with a focus onbriefing CIFTIS National Image Exhibitionand its Nation Promotion Activities and outlining its cooperation with other relevant parties regarding 2021 World Internet of Things Conventionand other series of initiatives. Embassies, national organizations,and enterprises from many countries responded actively and expressed their willingness to attendthe annual conference of WIOTC in 2021and join the related events of CIFTIS.
The workgroup was well received by Principal Commercial Officer of U.S Gregory Harris, Ambassador of Palestine FarizMehdawi, Commercial Officerof Canada Bella QiaoandCommercial Officer of Ontario Tracy Mao, Counselor for Industry, Innovation and Technology of Australia Esther Harvey, Counselor for Technological and Innovation Cooperation of Iran Sajjad Ahadzadeh, Head of International Cooperation of the Economic and Commercial Department of Mexico Ruben Beltran Palafox, and officials from other embassies and international organizations. The workgroup is now pushing ahead with the specific plans for cooperation and the exhibitions.
We sincerely welcome embassies, national institutions, and enterprises from all over the world to participate in the annual conference of WIOTC in 2021 and CIFTIS National Image Exhibition. Let's work together to promote the development of IoTconstruction and industrial economy and usher in the smartera of all things interconnected!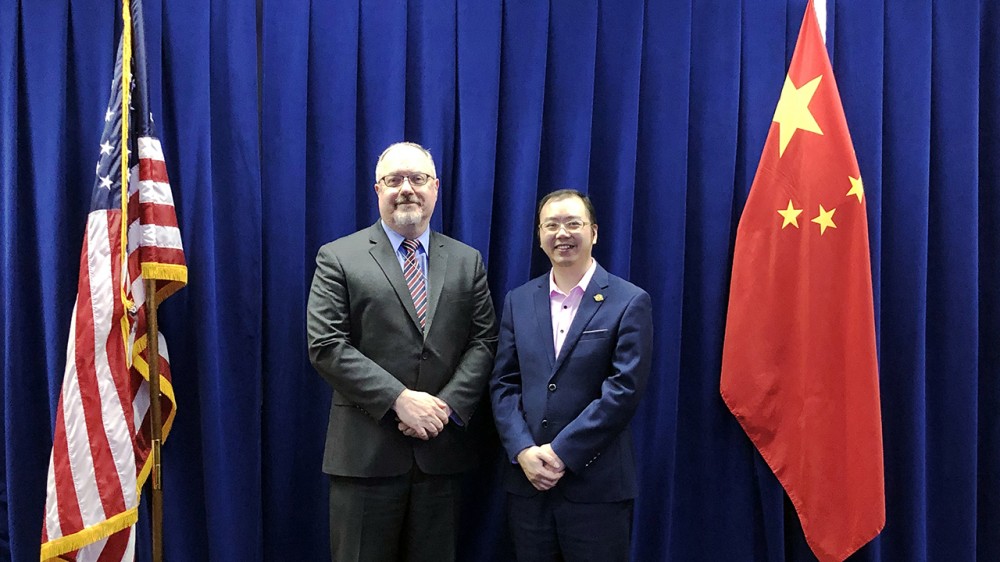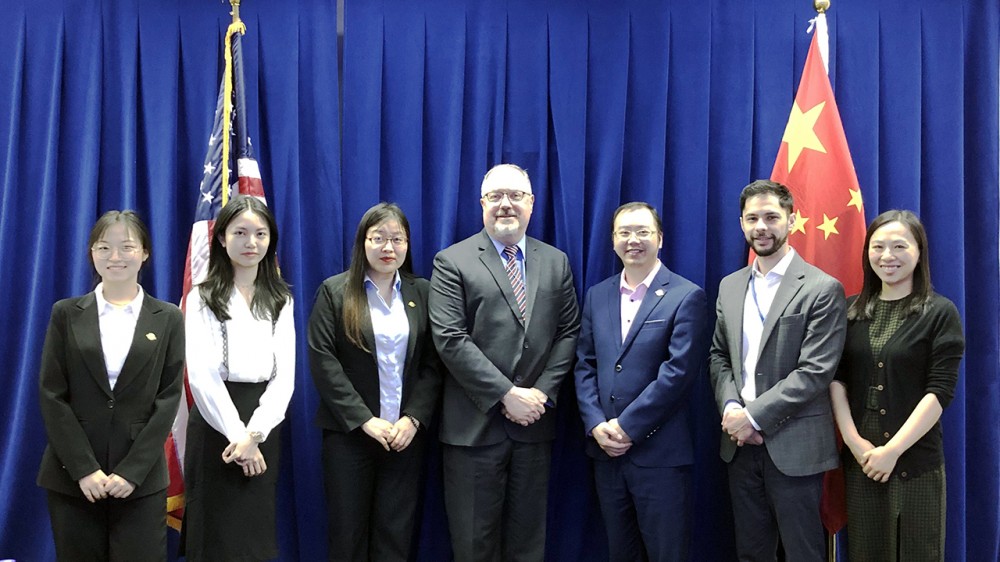 Principal Commercial Officer Gregory Harris, Commercial Specialist Flora Fan, and Commercial Policy Officer Christopher Wong of the U.S. Embassy warmly hosted the workgroup and had a friendly exchange on cooperation details. Mr. Gregory Harris expressed his interest in the forthcoming WIOTC events and the willingness of involvement.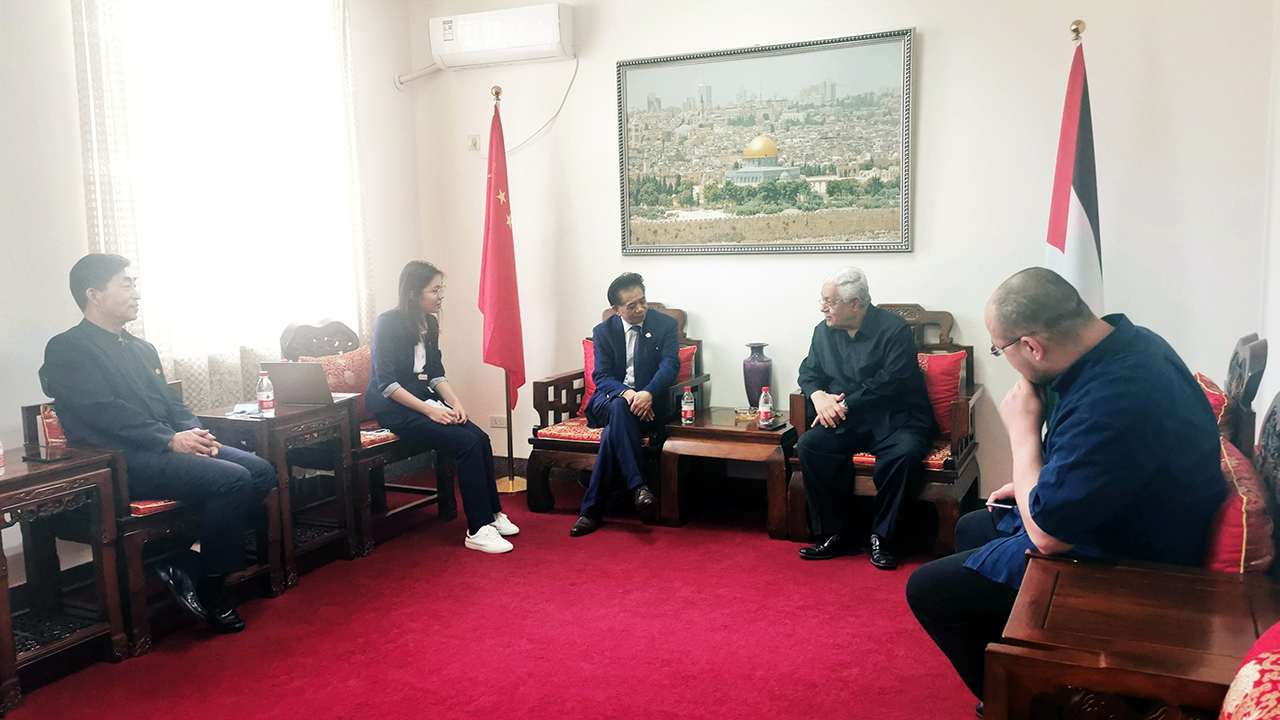 Chairman He Xuming and other staff of WIOTC were warmly welcome by Ambassador of Palestine Fariz Mehdawi. The two sides exchanged views on the prospect of IOT and agreed that IOT is an important opportunity for development. They also discussed possible areas for cooperation. The two counterpartiesreached the agreement by jointly drafting a memorandum of cooperation to implement the plan of Pakistan's engagement in CIFTIS National Exhibition.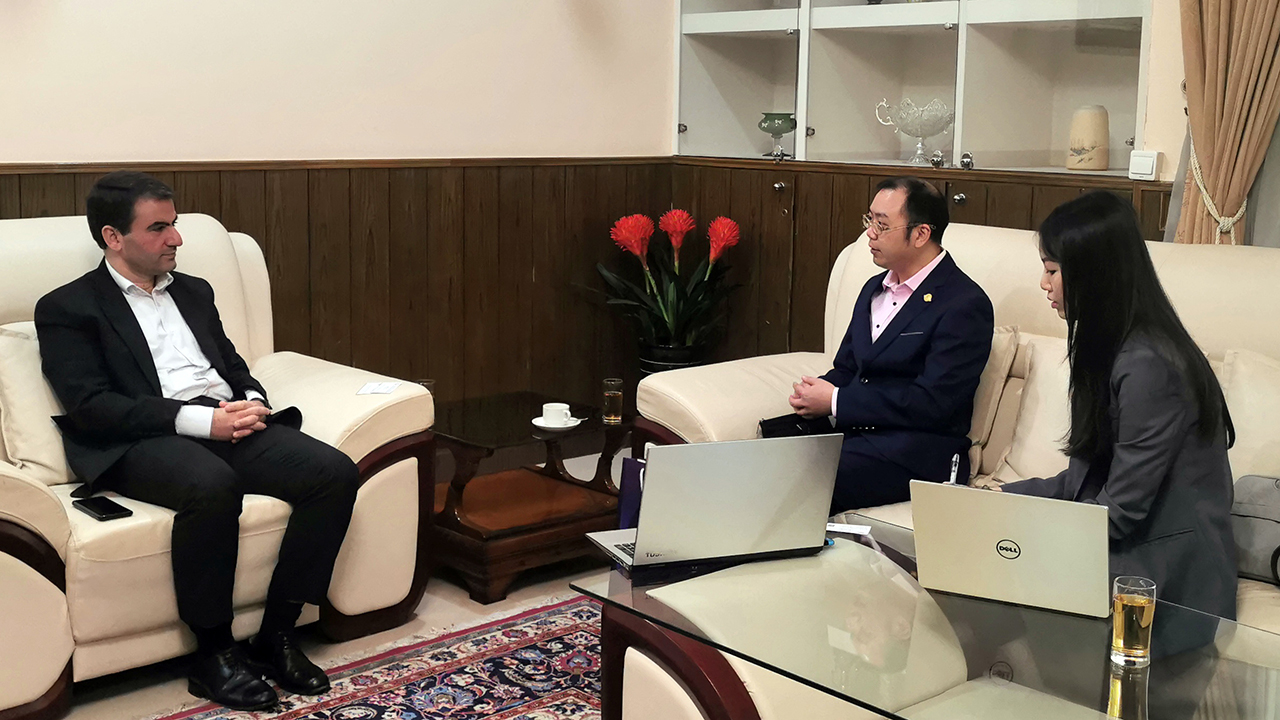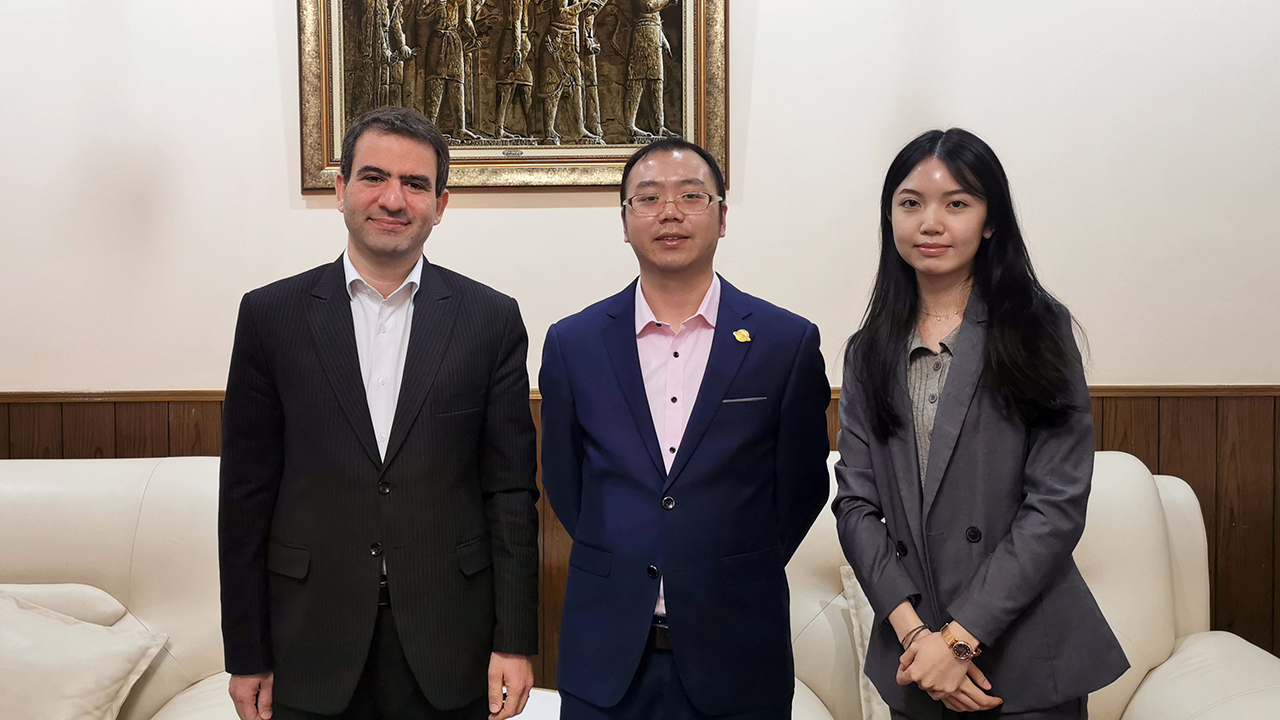 The workgroup visited the Embassy of Iran. He Qiang, WIOTC Executive Secretary General,conversed with Sajjad Ahadzadeh, Counselor for Technological and Innovation Cooperation. Mr. Ahadzadeh expressed his willingness to participate in the 2021 WIOTC and the CIFTIS National Image Exhibition, and looked forward to further cooperation between enterprises and projects from both sides.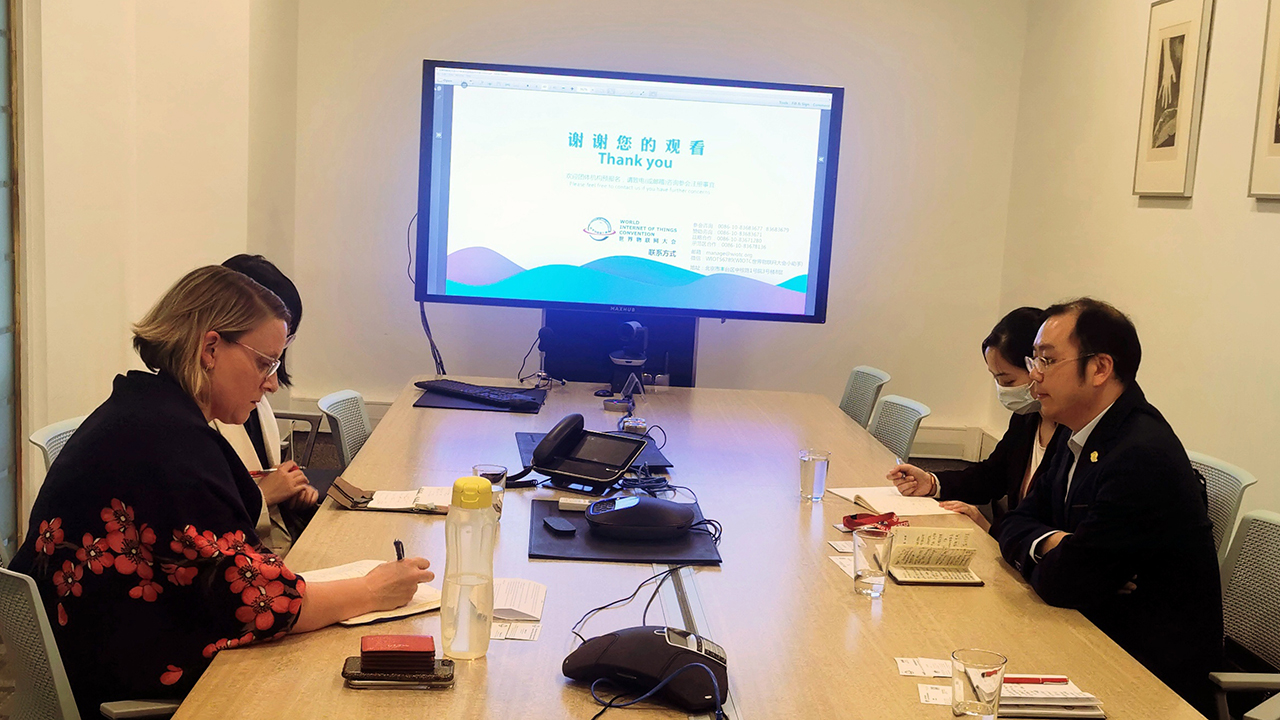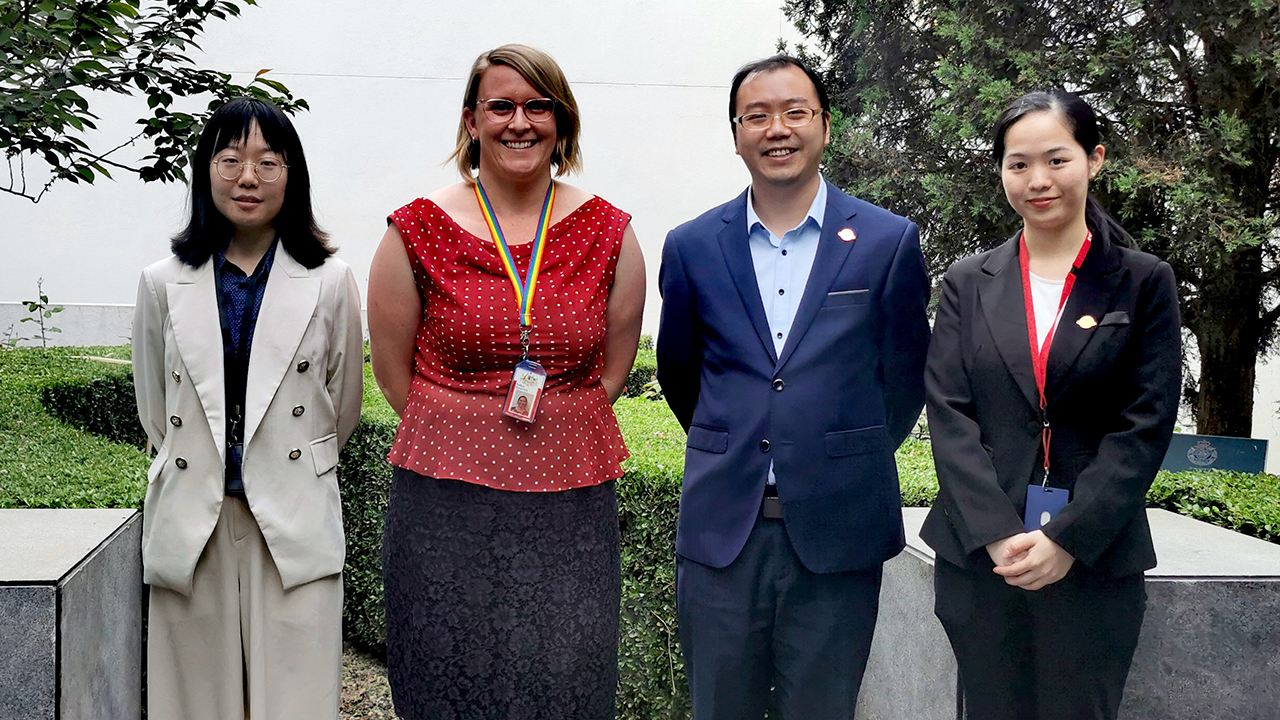 The work group visited the Embassy of Australia where it was warmly received by Esther Harvey, Counselor for Industry, Innovation and Technology. She expressed support for WIOTC and showed great interest in participating in the CIFTIS National Image Exhibition.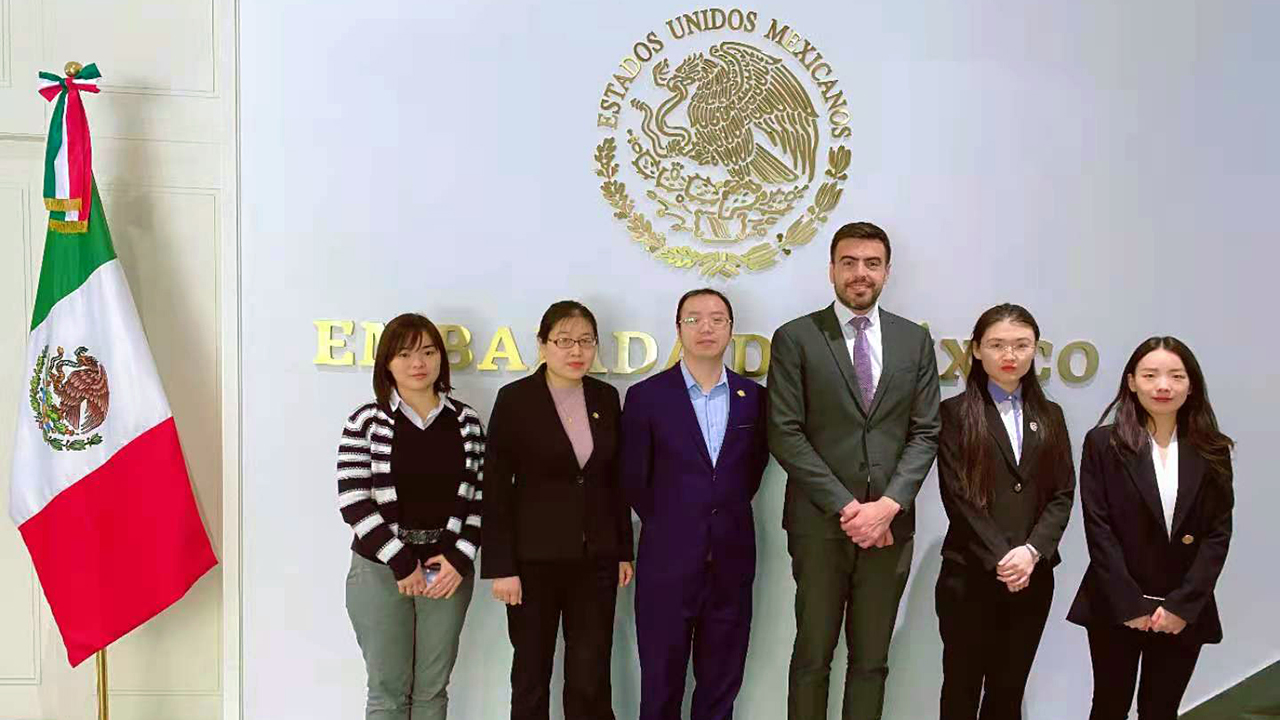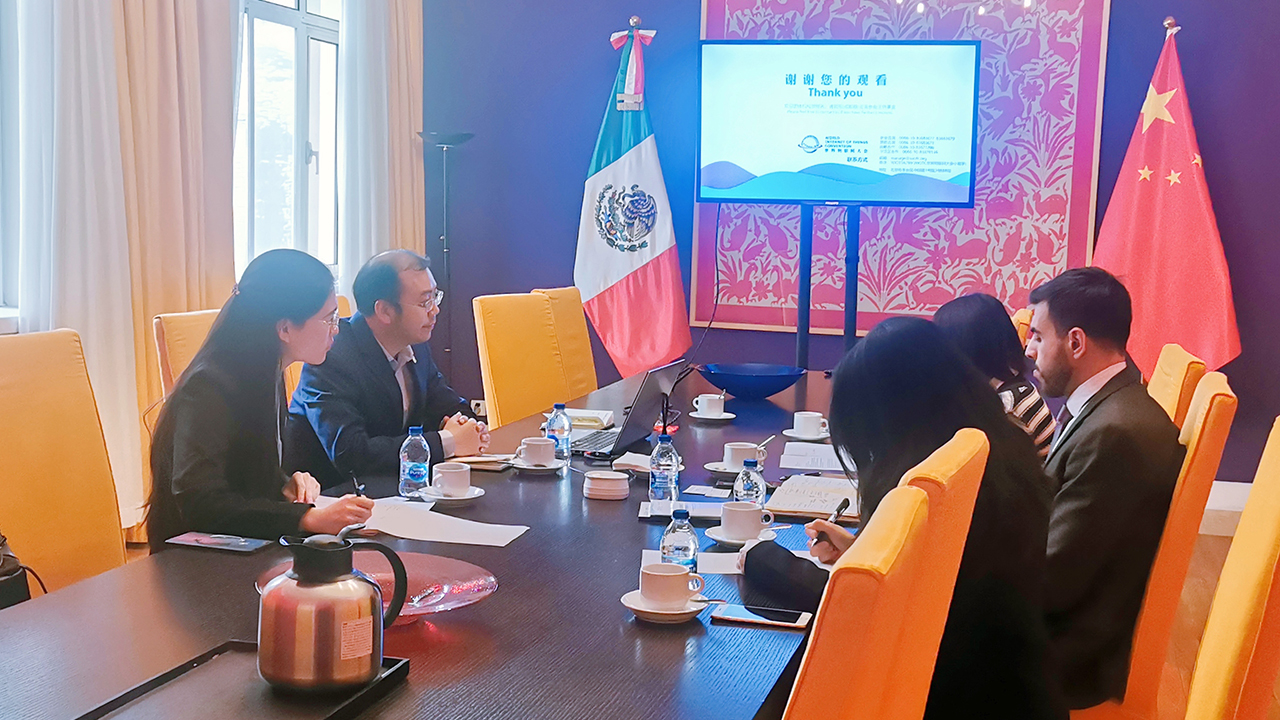 The work group visited the Embassy of Mexico. Ruben Beltran Palafox, the head of international cooperation of Economic and Commercial Department, gave a detailed presentation on Mexico's scientific and technological development, and expressed the willingness to work closely with WIOTC for further cooperation.