News Center
WIOTC official news feed, bringing you real first-hand information
News
2023 World IoT Ranking List Top 500 Released
2023-07-04
On July 3, 2023, World IoT Top 500 Summit 2023 was successfully held in Beijing, China. The 2023 World IoT Ranking List Top 500 (WIOTRL Top 500) was officially released at the international summit.
Having been released for consecutive six years, the WIOTRL Top 500 has become the most authoritative ranking list focusing on the development of internet of things and digital economy in the world. The 2023 WIOTRL Top 500, the seventh edition, was the gamut of companies specialized in IoT, smart and high technology, intelligent industry, etc from over 90 countries around the world.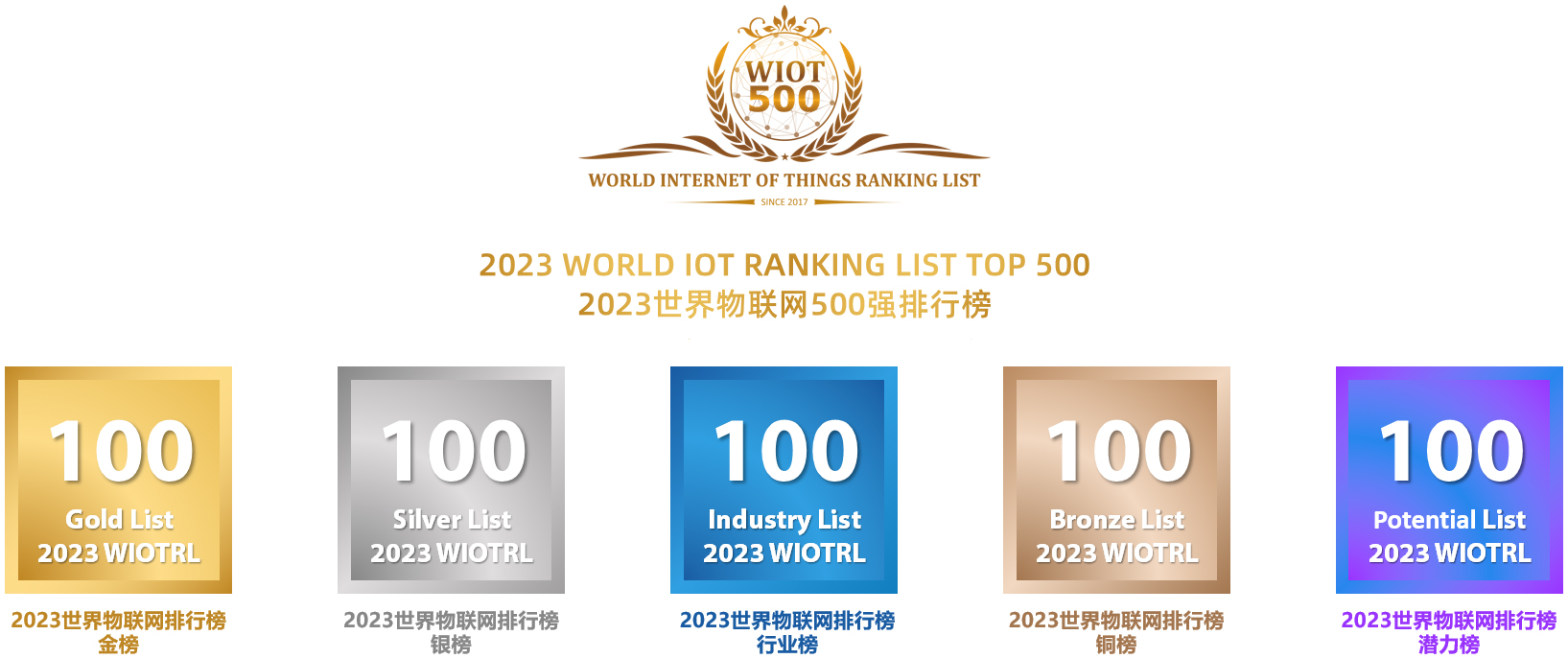 According to the order of category, the ranking list is divided into "Gold", "Silver", "Industry", "Bronze" and "Potential" lists and demonstrates the strength and innovative capacity of a large number of leading companies across sectors related to IoT and digital economy. As a globally authoritative ranking list, World IoT Ranking List has great significance and impact for promoting the sustainable development of digital economy supported by the internet of things. Microsoft, Huawei, CASIC, CASC, IBM, Siemens, Haier and Intel topped this year's ranking list. Hundreds of global companies entered the ranking list top 500 for the first time.


2023 World IoT Ranking List Top 500 · Gold List Top 100


2023 World IoT Ranking List Top 500 · Silver List Top 100



2023 World IoT Ranking List Top 500 · Industry List Top 100


2023 World IoT Ranking List Top 500 · Bronze List Top 100


2023 World IoT Ranking List Top 500 · Potential List Top 100