News Center
WIOTC official news feed, bringing you real first-hand information
News
World IoT Top 500 Summit 2023 held in Beijing unveils rankings, spotlights the development trend
2023-07-18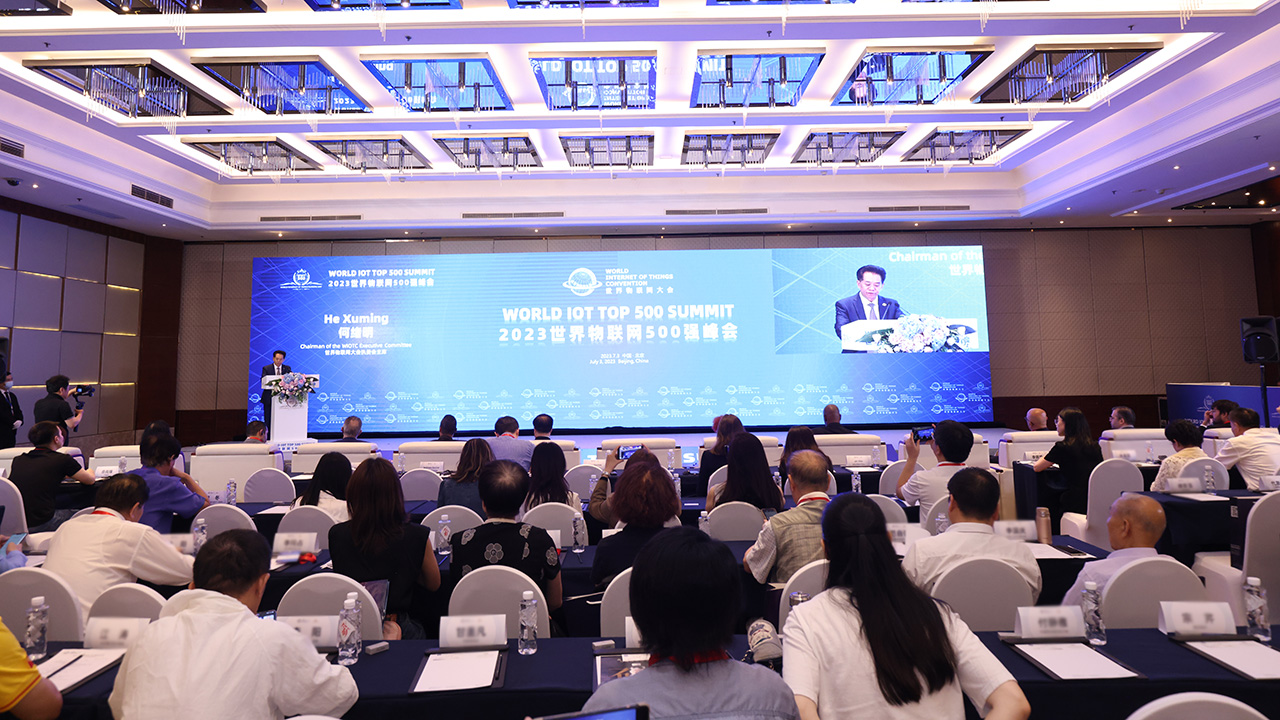 The 2023 World IoT Top 500 Summit successfully convened in Beijing on July 3, 2023. Under the theme "Lead the New Economy: Fully Interconnected and Digital," the summit featured an opening ceremony, high-level forum, and multilateral cooperation forum, unveiled the 2023 World IoT Ranking List Top 500 and held the press briefing on the World Internet of Things Convention 2023. WIOTC Executive Committee Chairman HE Xuming, Former Vice Minister of International Department of the CPC YU Hongjun, Federal Minister of IT and Telecom Ministry of Pakistan Syed Amin UI Haque, UNESCO Beijing Office Director Shahbaz Khan, the Diplomatic Council Global Chairman Andreas Dripke addressed the opening ceremony. Mr.HE Qiang, Vice Chairman of WIOTC Executive Committee and Executive Secretary-General, made a keynote report. Government officials, ambassadors and counsellors from over 20 countries including China, France, Portugal, Ireland, Cyprus, Switzerland, Slovenia, Brazil, Pakistan, Iran, Turkey, Malaysia, Nepal, Salvador, Nicaragua, Grenada, Belarus, Algeria, Kirgizstan, Panama and other countries, as well as international organization representatives from UNESCO and Diplomatic Council participated in this summit. The representative from Haier Group made a keynote speech themed "Symbiosis of digitalization and intelligence generates new changes"; WIOTC Spokeswoman briefed the latest news about the World Internet of Things Convention 2023. The 2023 World IoT Ranking List Top 500 was officially released at the international summit, and the awarding ceremony of the ranking list was celebratorily held at the same time. Over tens of millions of participants and viewers, including leaders and representatives from UN agencies, international organizations, and government organs, WIOTRL Top 500 enterprises attended or watched the broadcasting summit. This year's event expounded the importance of relationship between IoT and digital economy, market building ad development of industrial system, which provided reference for the direction toward the building of market of IoT digital economy. The summit was opened as a prelude to the World Internet of Things Convention 2023.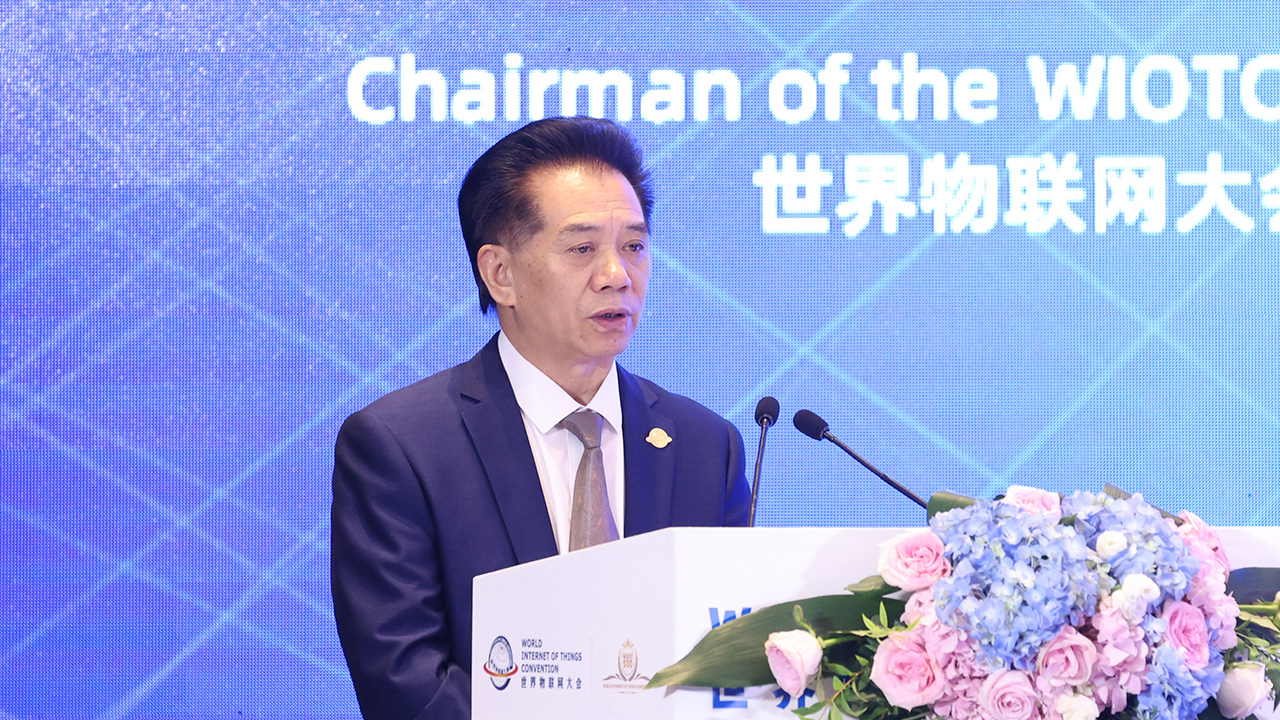 In his opening speech at the opening ceremony, Mr. HE Xuming, Chairman of WIOTC Executive Committee, pointed out that the construction of IoT, coupled with innovative progress in the digital economy, has brought a beacon of hope through frontier high-tech technologies like quantum computing, big data visualization, artificial intelligence, quantum and photon transmission, 6G communication infrastructure networks, and new energy and suggested that we need to gather global companies, academia and government agencies to explore the frontier prospect and future of world economy and society and make the gaming rules on a negotiable basis in order to promote the healthy and sustainable development of economy.
He also stated that as a leading innovator, China has set a commendable example in innovation and development. He mentioned that China is expected to build over 3 million 5G base stations to bolster IoT construction this year. According to him, the industrialization of the digital economy has become a primary focus for both the government and enterprises. "The GDP of digital new economy is projected to grow by 30 percent. The IoT construction and upgrading of digital technology in countries such as USA, Germany, Russia, Brazil, Iran and India are witnessing promising and rising development, and there is continuous emergence of AI innovations, new energy developments and revolutionary high technologies. The tide of digital industrialization is rising and surging", he continued. "All these conditions have laid a good foundation for the building of digital economy and market which is interconnected", he concluded.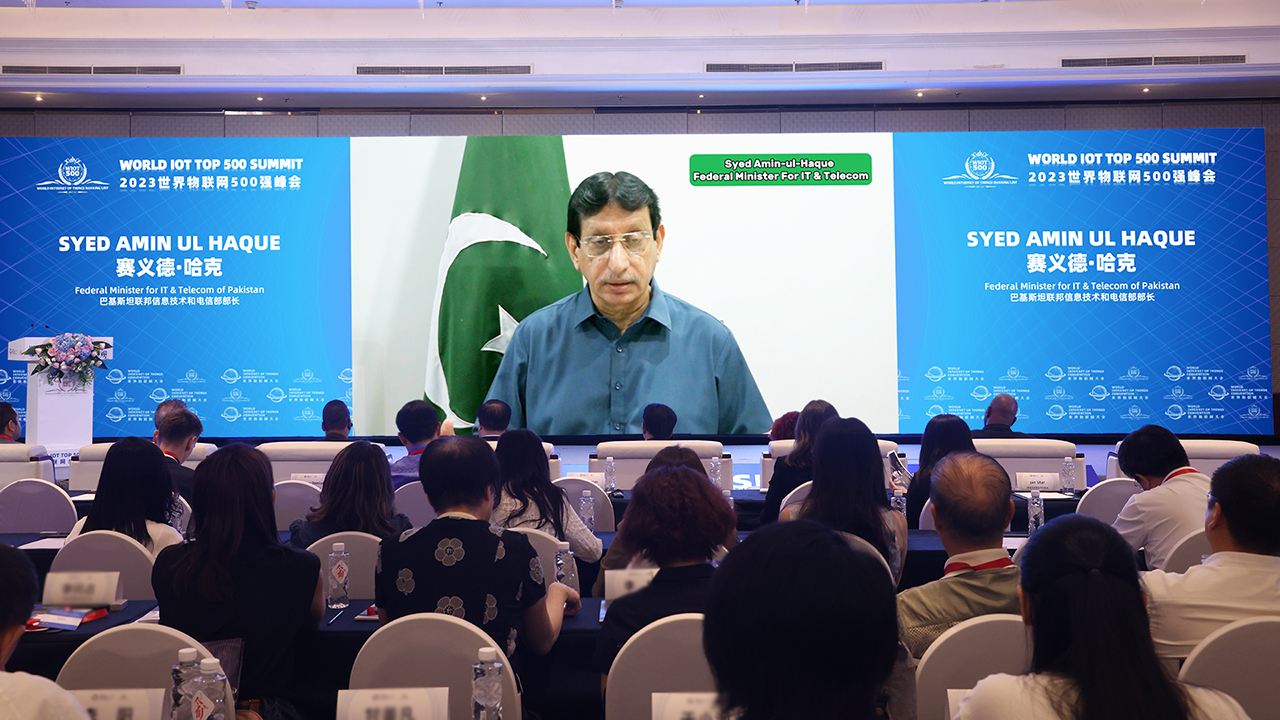 When addressing the summit, H.E. Syed Amin UI Haque, Federal Minister of Information Technology and Telecommunication Ministry of Pakistan, said "the IoT is rapidly changing the world around us. It is already being used in a wide variety of industries, including: Agriculture, Smart Cities, Logistics, Manufacturing, Energy and Healthcare, among others. The IoT has the potential to revolutionize many aspects of our lives. It has the potential to make our homes smarter, our cities more efficient, our governance more fruitful, and our businesses more productive." According to him, "As we know, according to industry estimates, the IoT market size is expected to surpass 3 Trillion US Dollars by 2030, thereby encouraging all the stakeholders to inspire the adoption of IOTs for "Leading the New Economy: Fully Interconnected and Digital". "Given that Pakistan actively solicits and advocates enhanced cooperation and collaboration within the regional and global IOT ecosystem and, The World Internet of Things Convention (WIOTC), undoubtedly is an ideal platform for strengthening such cooperation in this area", He added.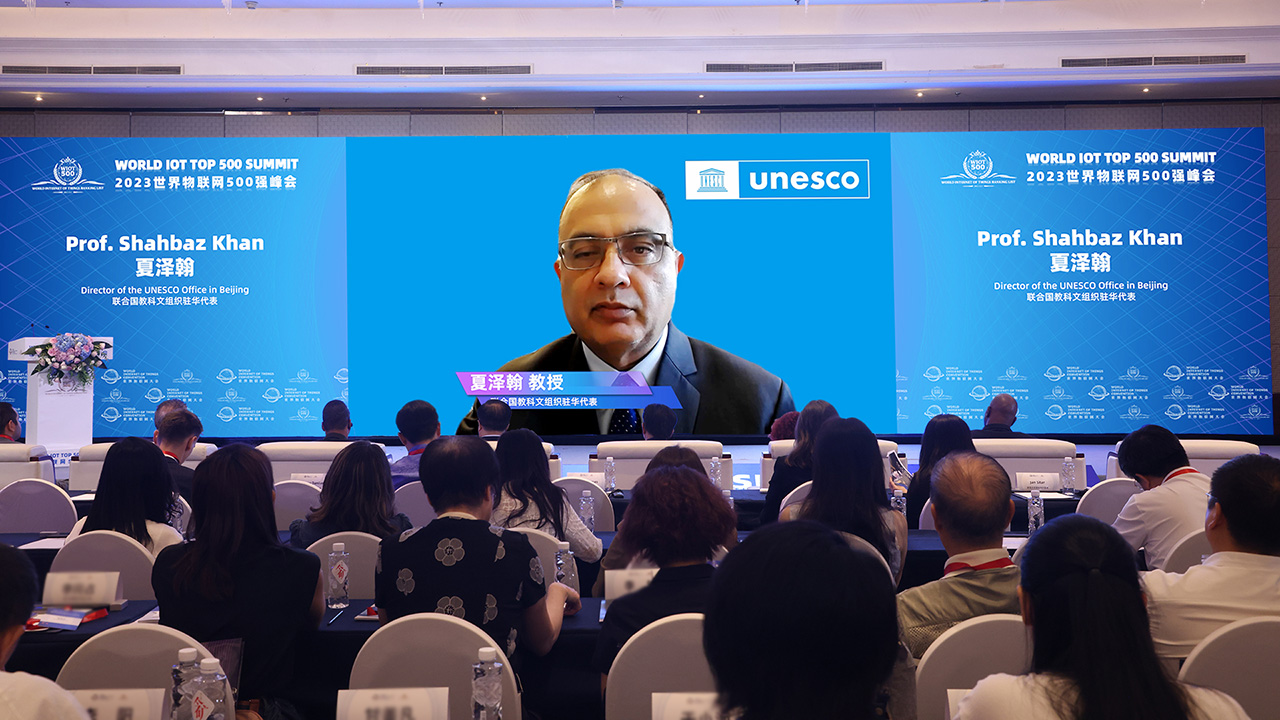 While speaking at the opening ceremony, Prof. Shahbaz Khan, Director of UNESCO Office in Beijing, told the participants that we need to embrace an interconnected world and the digital new economy and can benefit from digital economy. At the same time, he suggested that the digital era has enormous opportunities and related challenges, urging participants and all walks of life to work with UNESCO for tackling challenges, build an interconnected and inclusive society for common development. Finally, by showing his thanks for hosting the summit, he extended congratulations on the success of the event.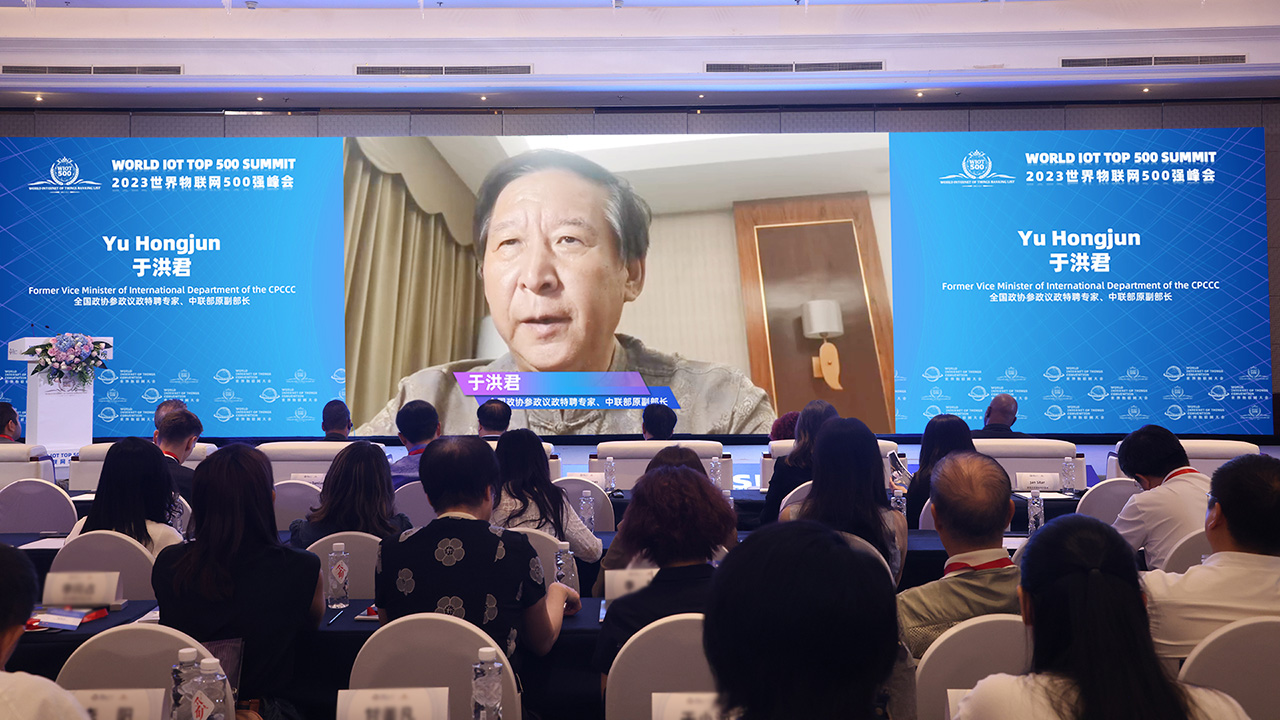 In his inspiring speech, Mr. YU Hongjun, Vice Minister of the International Department of the CPC, mentioned that today's world is unpredictable and unstable as geopolitics and hegemony forces prevail – which had a severe impact upon the world economic recovery and innovative development, and saw blocked economic globalization and rising inflation. All these present severe challenges for both governments and companies in the world. But in today's world, the development of IoT and digital economy has become a consensus of the world, which means that the World Internet of Things Convention (WIOTC) as an international organization focusing on the internet of things and digital economy can play its major role in this regard and work with other parties to explore the direction and future of world economy and society. The innovative development is essential to our economy and society. As a major responsible country, China is serving as a pioneer of innovative development for IoT digital economy and is well positioned to provide reference for the progress and development of the world.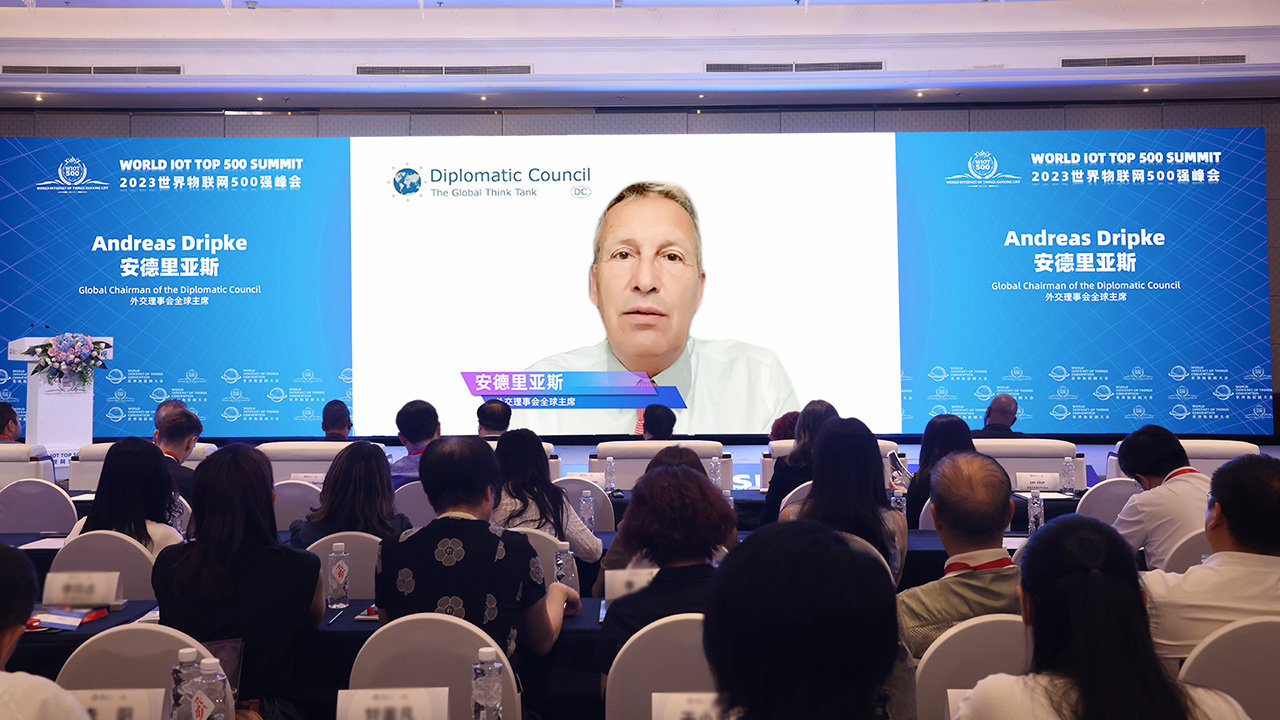 Mr. Andreas Dripke, Global Chairman of the Diplomatic Council, said in his speech, "In a stage of rapid development of IoT digital economy, the world requires more high-level and high-end conferences for providing direction and solutions, and the Diplomatic Council is willing to work with WIOTC to hold more conferences to promote the development of IoT digital economy". He also stated that AI is already being used in a wide range of sectors and is changing people's life and the prospect of economy and society and that in the era of digital economy led or altered by AI, we hope to discover the value and interest of AI in a better way.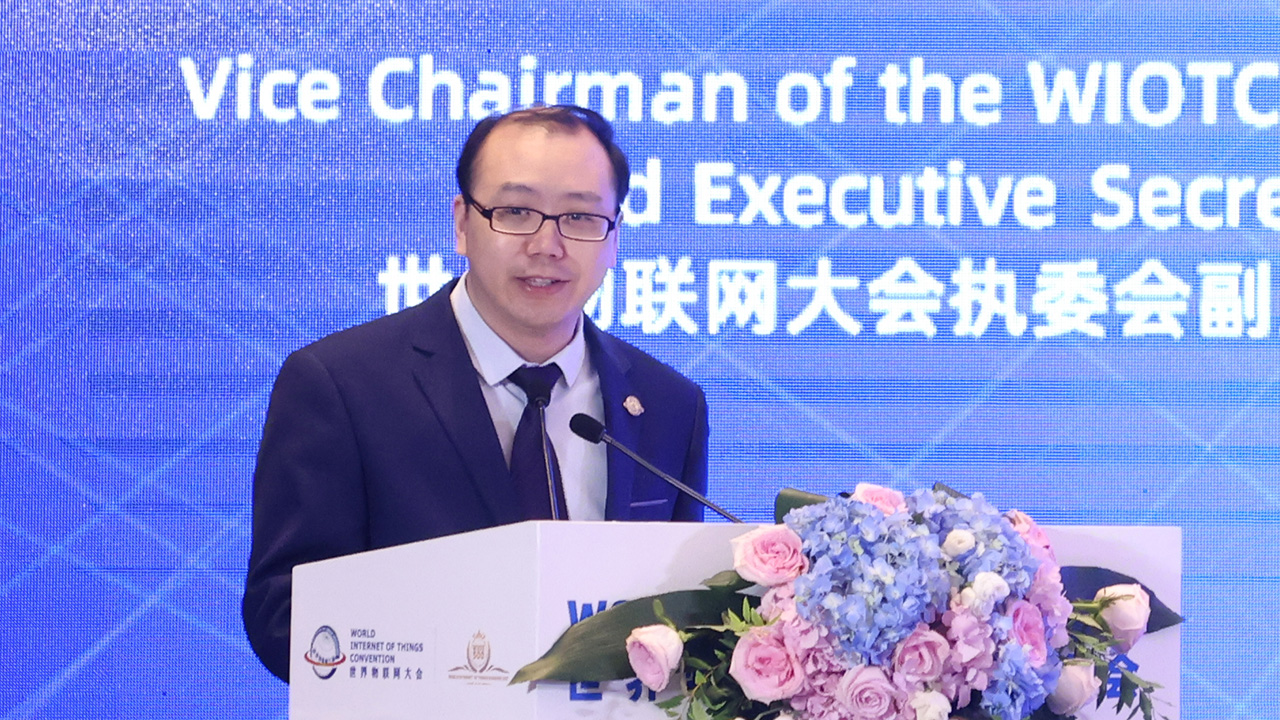 In his keynote report, Mr. HE Qiang, Vice Chairman of WIOTC Executive Committee and Executive Secretary-General, mentioned that the internet of things represents an ecological network integrating digitalization, informatization and intelligence and a global carrier of new economy where digital economy integrates with real economy and a new generation of information technology. As an international organization, WIOTC categorizes global IoT digital economy into a large ecological market system consisting of 17 industries including industry, agriculture, energy, transportation & auto intelligence, logistics, healthcare, smart city, AI, ecological and environmental protection, safety and security, finance, public government service, culture, education and tourism, military technology and aerospace, etc and is gradually founding industrial commissions related to these 17 sectors. "We welcome global IoT and digital companies and governments and thinktanks from various companies to actively join our industrial commissions in order to access market resources, benefit from its roles and work to provide advice and suggestions for the innovative development of world economy and society. Currently, the digital economy supported by the internet of things is at a primary stage, but it has a great potential for development. I hope that companies and government agencies present at the summit can work together to promote the development of internet of things and digital economy. Through this platform of World Internet of Things Convention as an international organization, we hope to strengthen the exchanges and cooperation between governments and companies and work to make contributions to "building a smart world where all things are interconnected".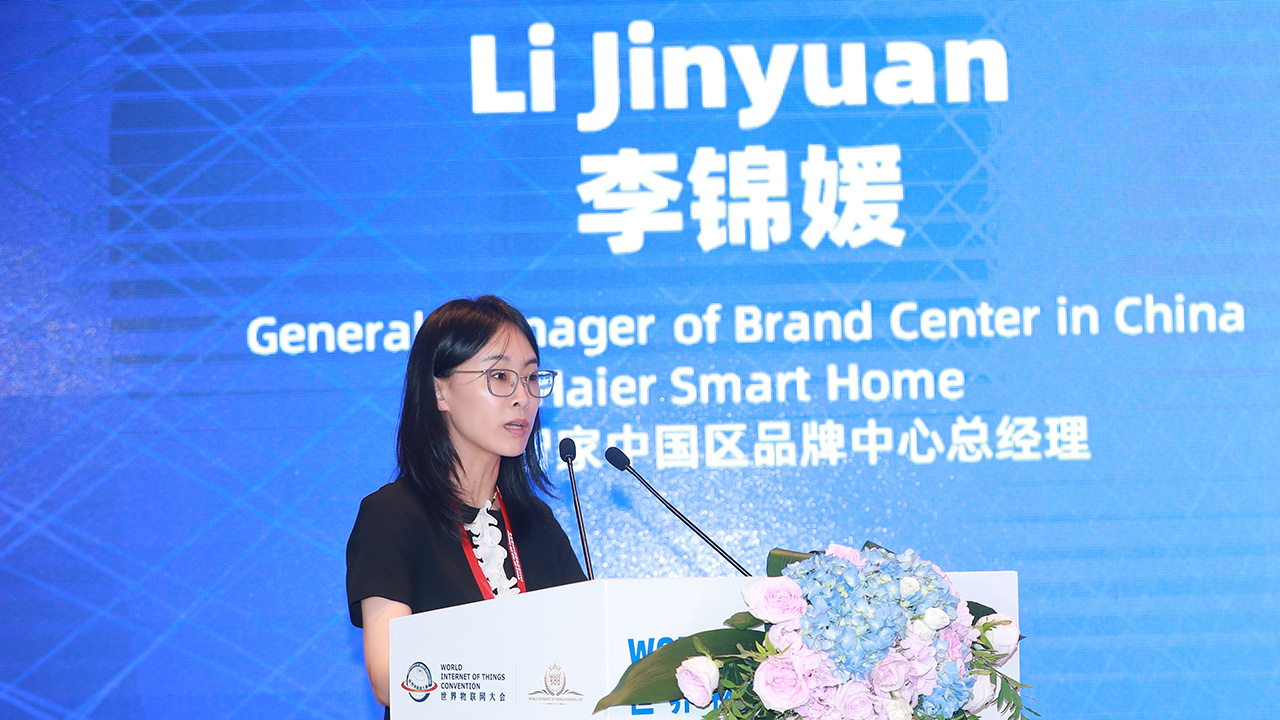 In the session of enterprise keynote speech, Ms. LI Jinyuan, General Manager of Brand Center in China, Haier Group Smart Home, gave a speech called "Symbiosis of digitalization and intelligence generates new changes". She said "Haier Smart Home is fully transitioning towards the ecological brand of smart home. "Sanyiniao" is the smart home scene brand firstly created in 2020 by Haier Smart Home, with the aim of making every home enjoy smart and better life." "Haier Smart Home has made active explorations in the field of ecological brand, bringing endless smart life experiences to its users in terms of clothing, food, accommodation and entertainment", she continued. She hopefully stressed the need to work with more outstanding companies to become an epoch-making company and a leader of creating for the world.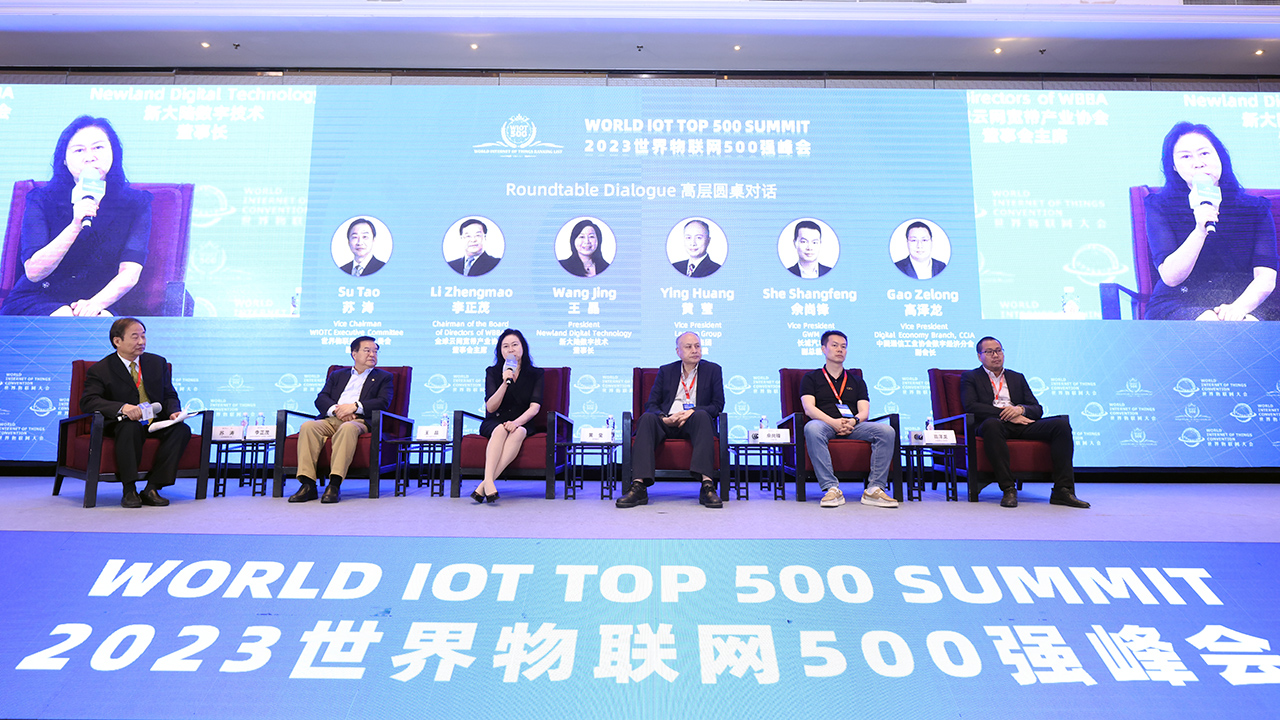 At the Top 500 High-Level Roundtable Dialogue moderated by Mr. Su Tao,Vice Chairman of WIOTC Executive Committee, Mr. LI Zhengmao, Chairman of Board of Directors of WBBA, Ms. WANG Jing, Chairman of Newland Digital Technology Co., Ltd, Mr. HUANG Ying, Vice President of Lenovo Group, Mr. SHE Shangfeng, Vice President of Great Wall Motor (GWM), and Mr. GAO Zelong, Vice President of Digital Economy Branch of CCIA engaged in a heated dialogue by revolving around the topics "In this competitive world, what is the future of a company? In the coming five years, what is the direction of strategic development for the country or the company? Whether will GPT model combing with IoT become the next main trend?" They unanimously agreed that IoT and AI will play a greater role in the future world. According to them, GPT model, which is now a spotlighted topic in the world, is the upgraded technology of the new generation of artificial intelligence with super capacity of computing and learning, but it is a component of IoT digital economy. They added that when the GPT model is widely used, innovative development is necessary under the safe and controllable conditions and that the upgrading of intelligent technology can help make the innovative development of IoT-supported digital economy smarter. But the theme of human development remains the IoT-supported global digital economy and the development and innovation of digital economy. This high-level dialogue sorted out the relationship between IoT and digital economy, which presented a clear goal for the strategical development of government and enterprise.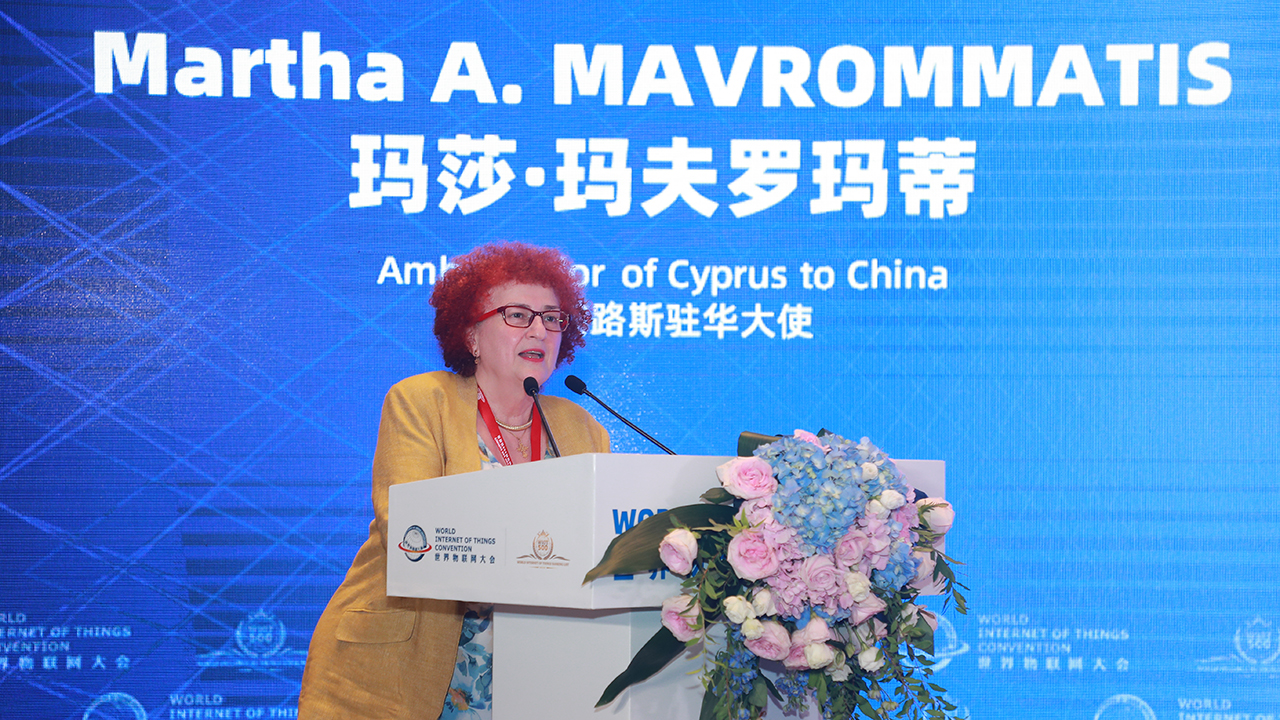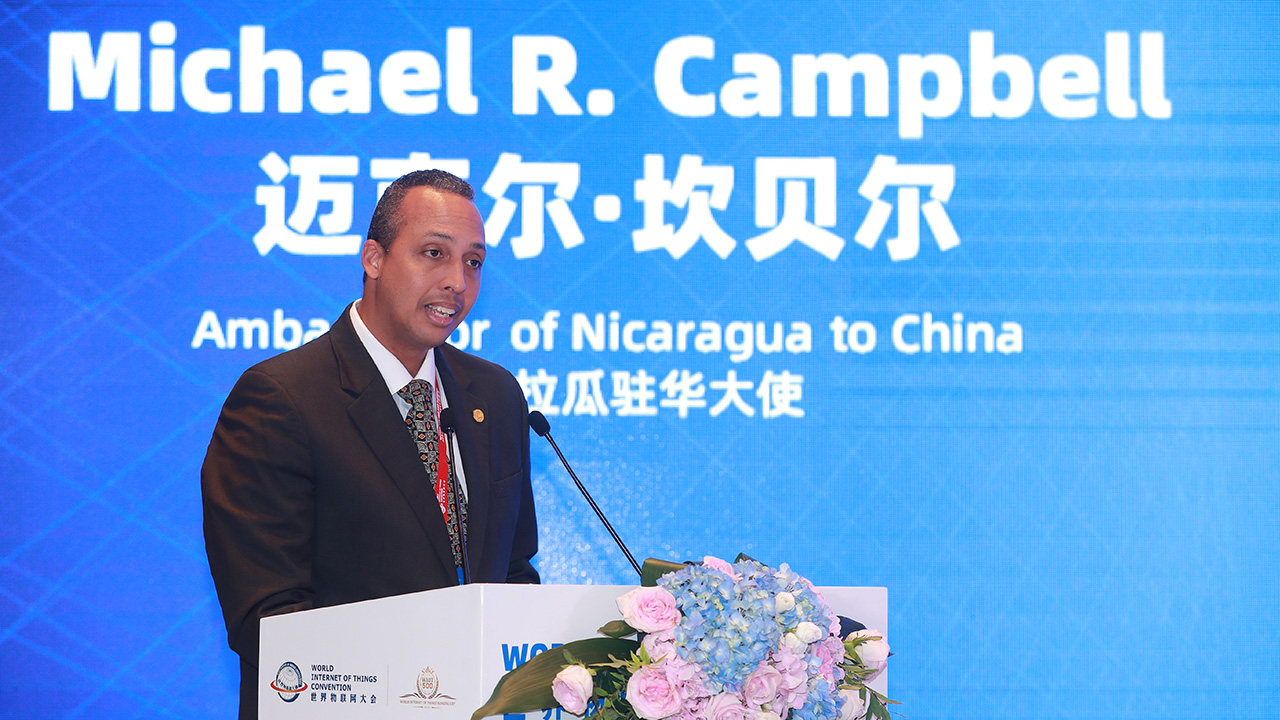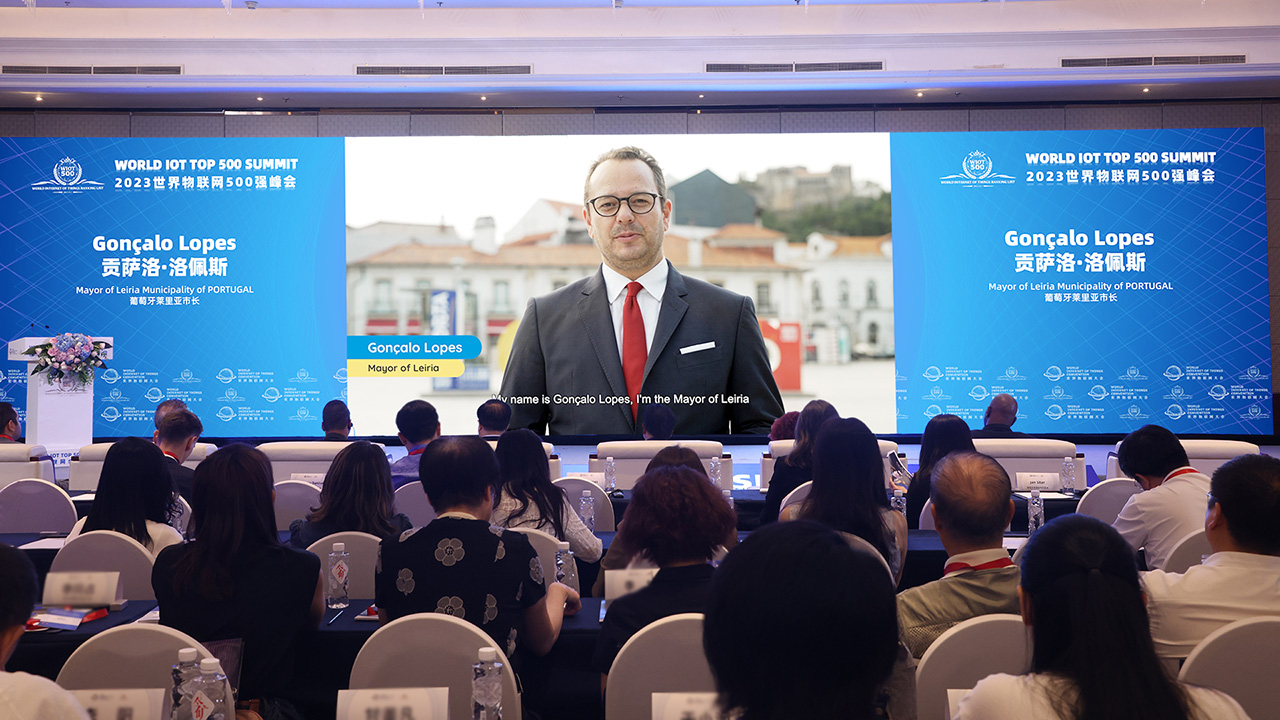 At the Multilateral Cooperation Forum, H.E Martha Mavrommatis, Ambassador of Cyprus to China, H.E. Michael Campbell, Ambassador of Nicaragua to China and H.E. Goncalo Lopes, Mayor of Leiria Municipality of Portugal spoke by promoting the development situation and demands of their countries and sharing cooperation needs and investment opportunities related to IoT and digital economy. Mr. XIN Pengjun, Chief Editor of Communications Weekly, acted as the moderator.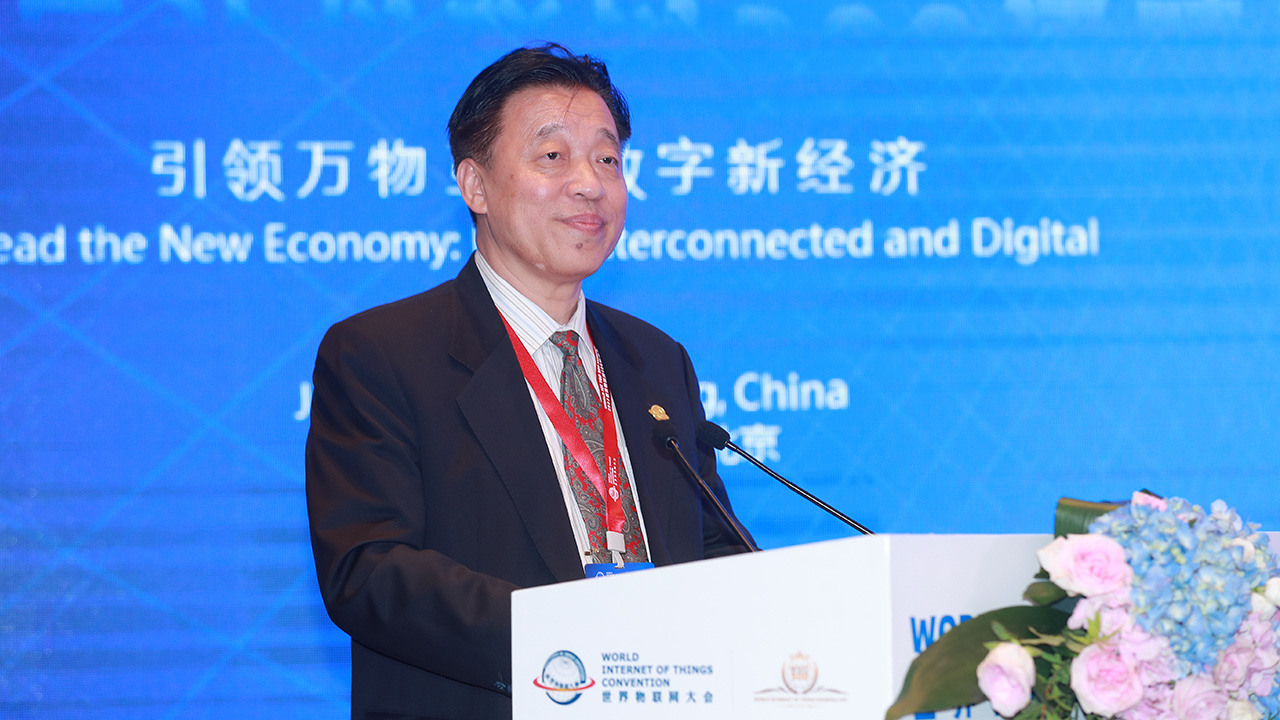 In welcome speech, Mr. ZHANG Hua, Vice Chairman of WIOTC Executive Committee, mentioned that in the speech to the World Internet of Things Convention, the UN Secretary-General António Guterres emphasized, "A fully interconnected new economy means leaving no one behind -and no one offline." The IoT-supported digital economy has accounted for more than half of total digital economy and IoT is the inevitable direction of development of fully interconnected new economy. "Together, let us build a fair and safe digital future for all, everywhere", the Secretary-General said.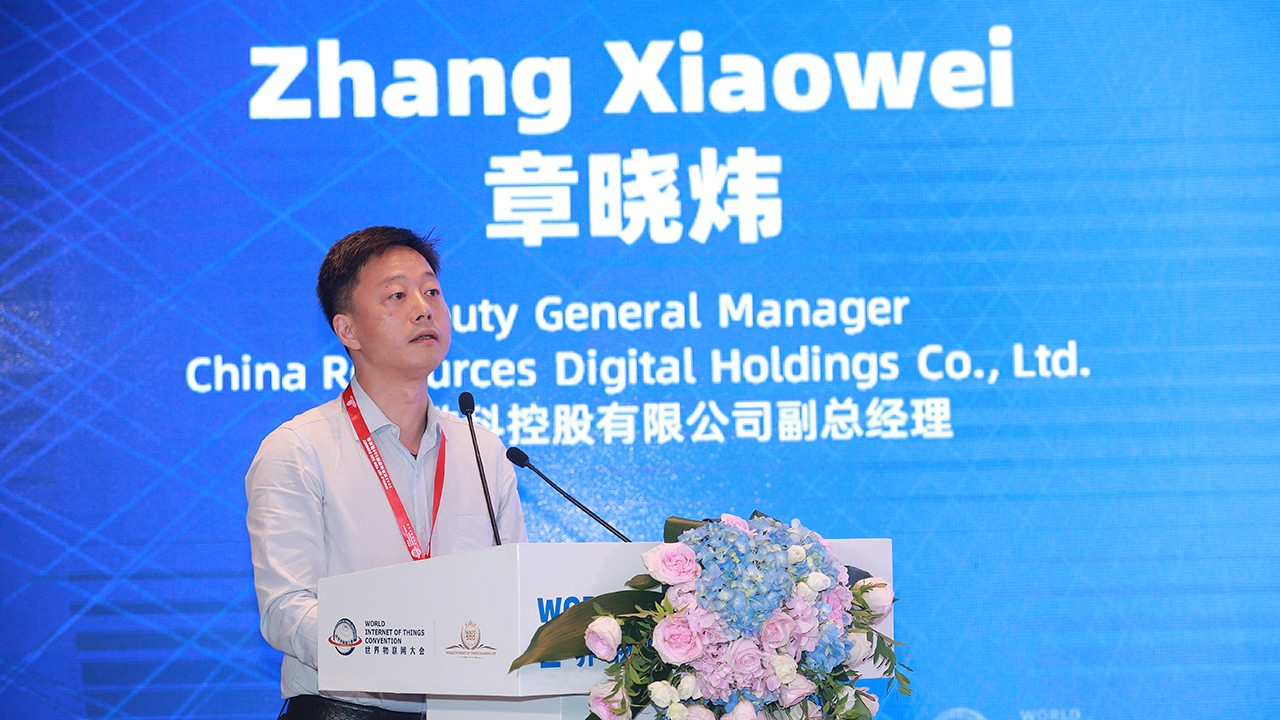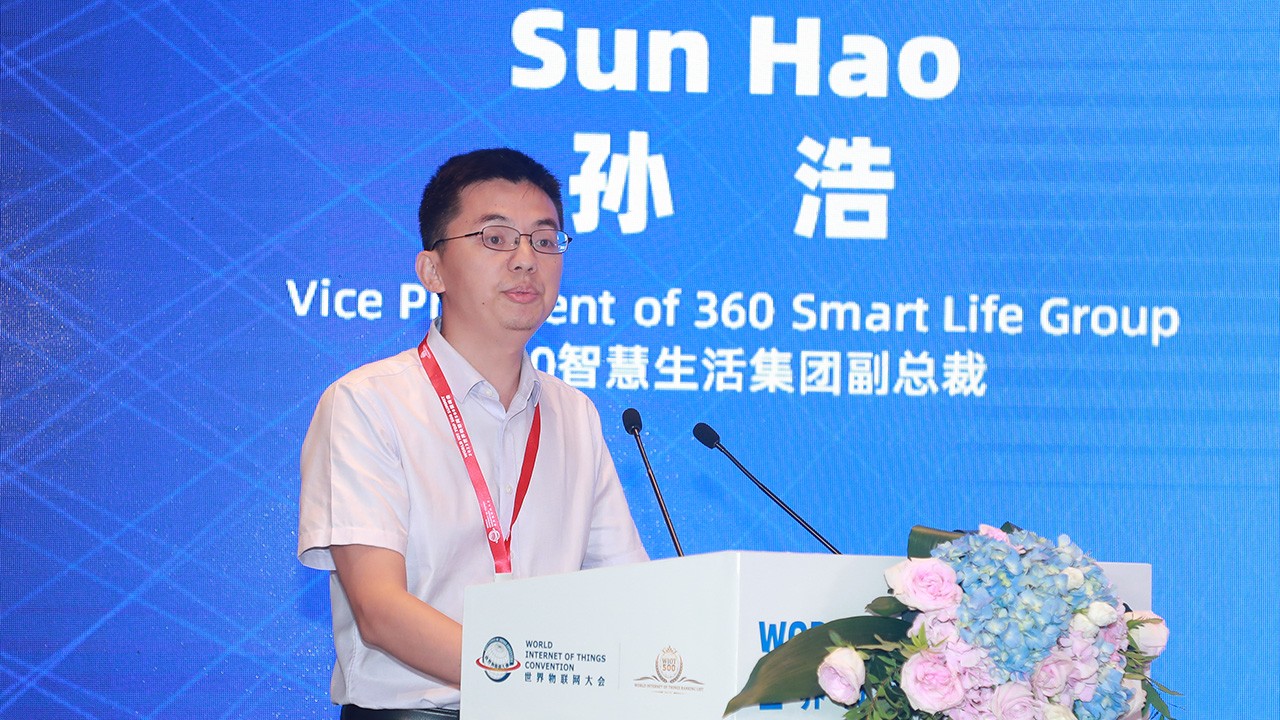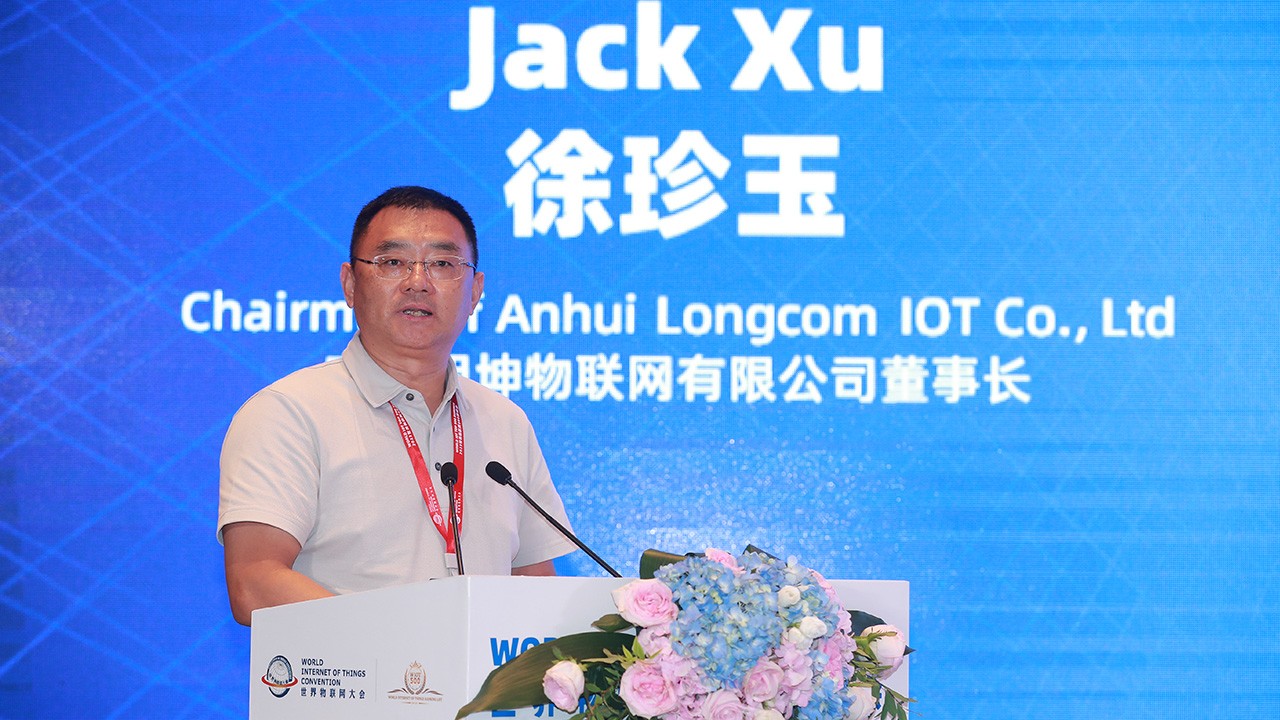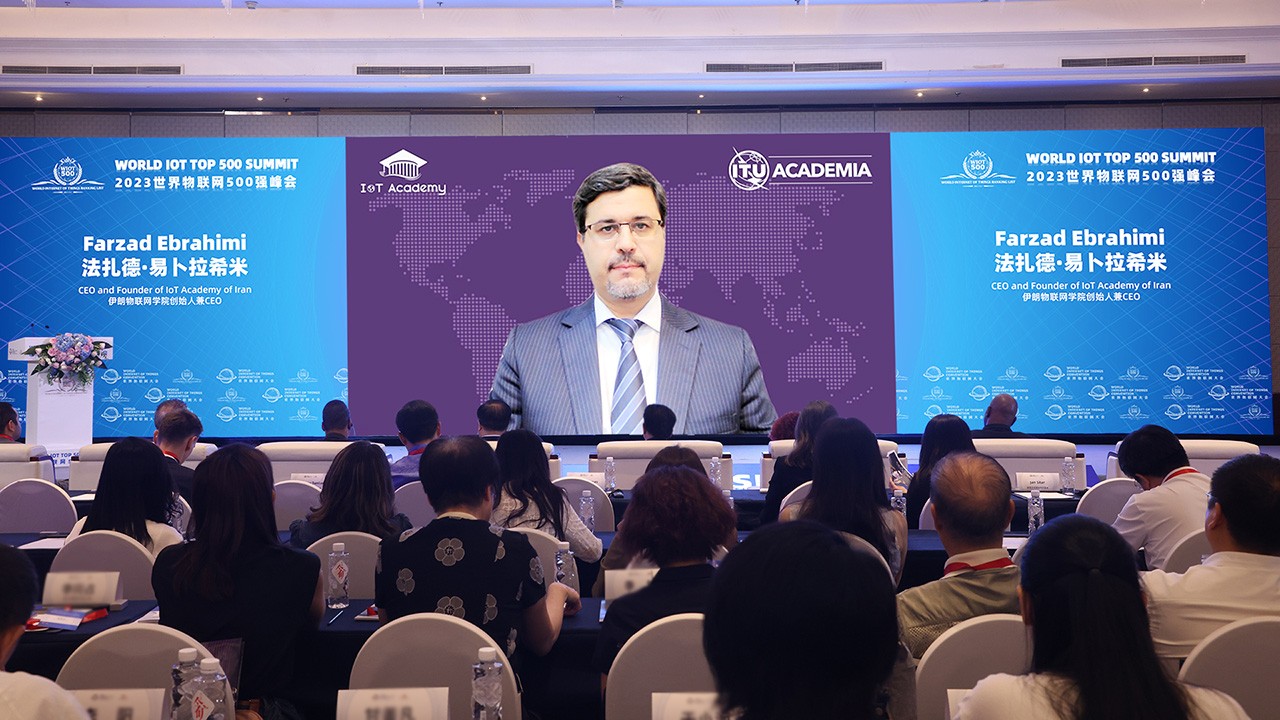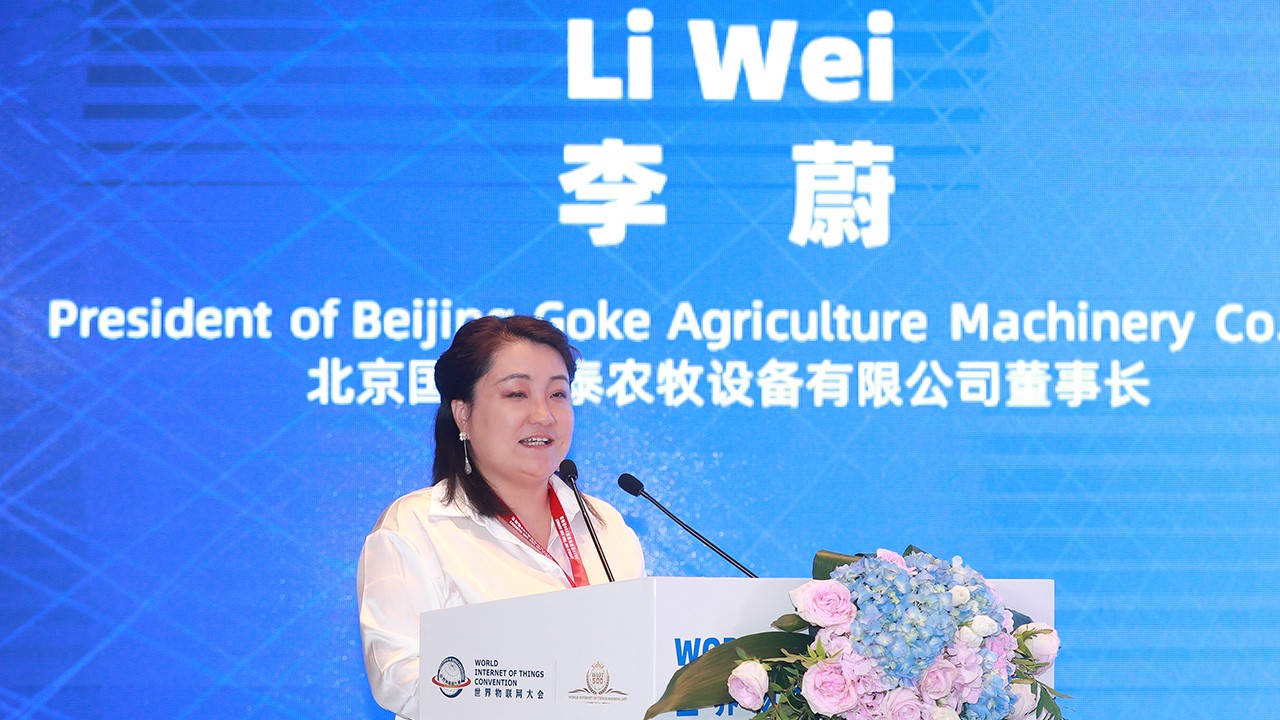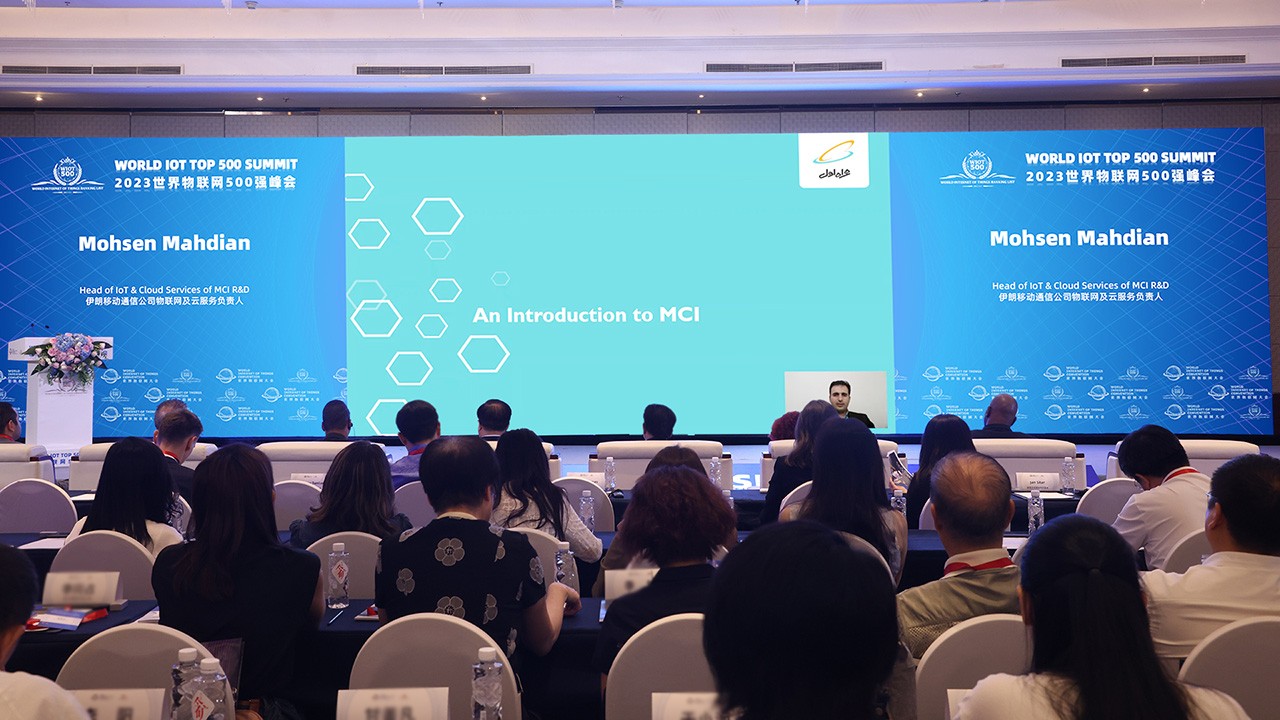 At the session of enterprise keynote presentation, following are the speakers: Mr. ZHANG Xiaowei, Deputy General Manager of China Resources Digital Holdings Co., Ltd with the topic of "Integration of digitalization and intelligence leads the high-quality development; Industrial internet gives an important boost to the manufacturing sector", Mr. SUN Hao, Vice President, 360 Smart Life Group with the topic of "Large model opens up the new era of AIoT", Mr. XU Zhenyu, Chairman, Anhui Longcom IoT Co., Ltd with the topic of "Build the model of social service alliance of agriculture based on the county-level big data", Dr. Farzad Ebrahimi, CEO and Founder, IoT Academy of Iran with the topic of "How is a world changing because of digital economy", Ms. LI Wei, Chairman, Beijing Goke Agriculture Machinery Co., Ltd. With the topic of "Intelligent and digital animal husbandry helps promote the increase of efficiency and the reduction of costs within the industry", and Mr. Mohsen Mahdian, Head of IoT & Cloud Services of MCI with the topic of "An introduction to MCI and it's IoT development situation".
They introduced new ideas, concepts and applications of digital technology as well as applied cases and cutting-edge solutions, such as integration of digital and intelligent technology in manufacturing, AIoT, unmanned factory, smart production and management of agriculture and animal husbandry, which inspired the audience.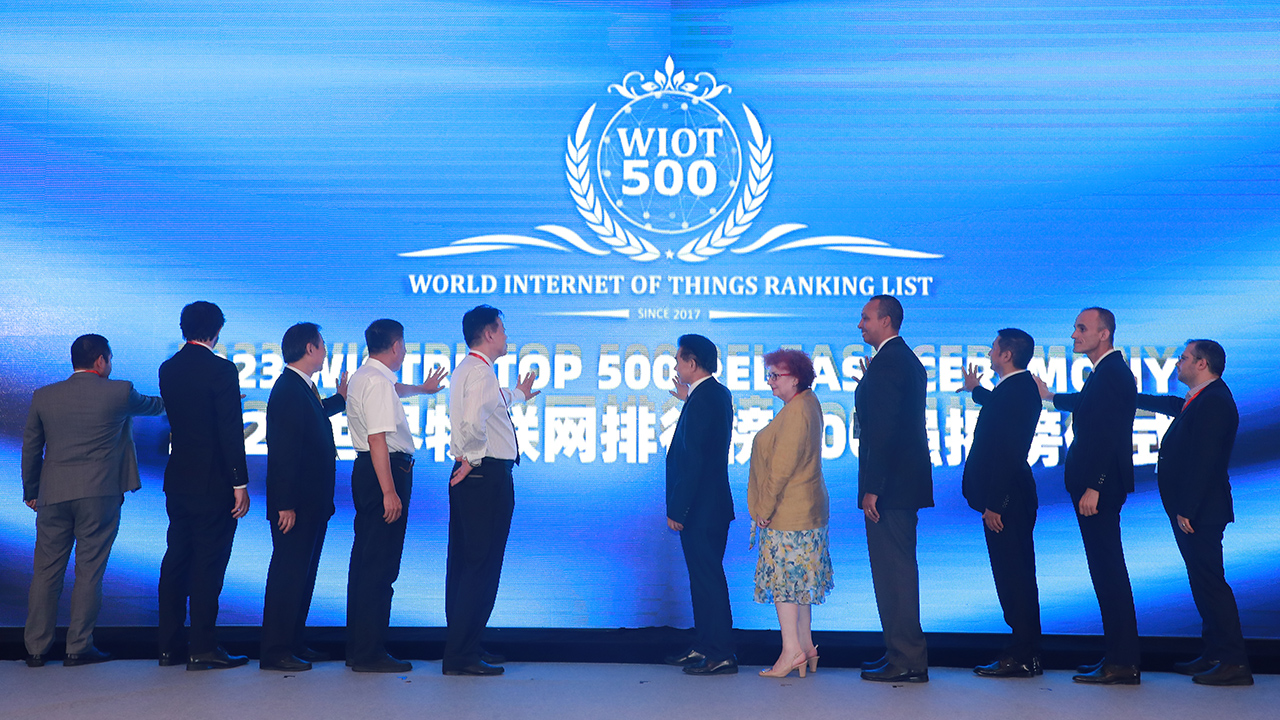 The summit also marked the launch of the 2023 World IoT Ranking List Top 500. At the Awarding Ceremony, WIOTRL certificates were awarded to Haier Group, IBM, China Datang Corporation, Haier Smart Home, GWM, China Resources Digital Holdings Co., Ltd, 360 Digital Security Group, Newland Digital Technology Co., Ltd, PATEO, JD Logistics, Trinasolar Co., Ltd, Longcom IoT Co., Ltd, Goke Blueway Technology Co.Ltd, Yugu Technology Co., Ltd, Profet AI, etc as representative companies on the WIOTRL 2023.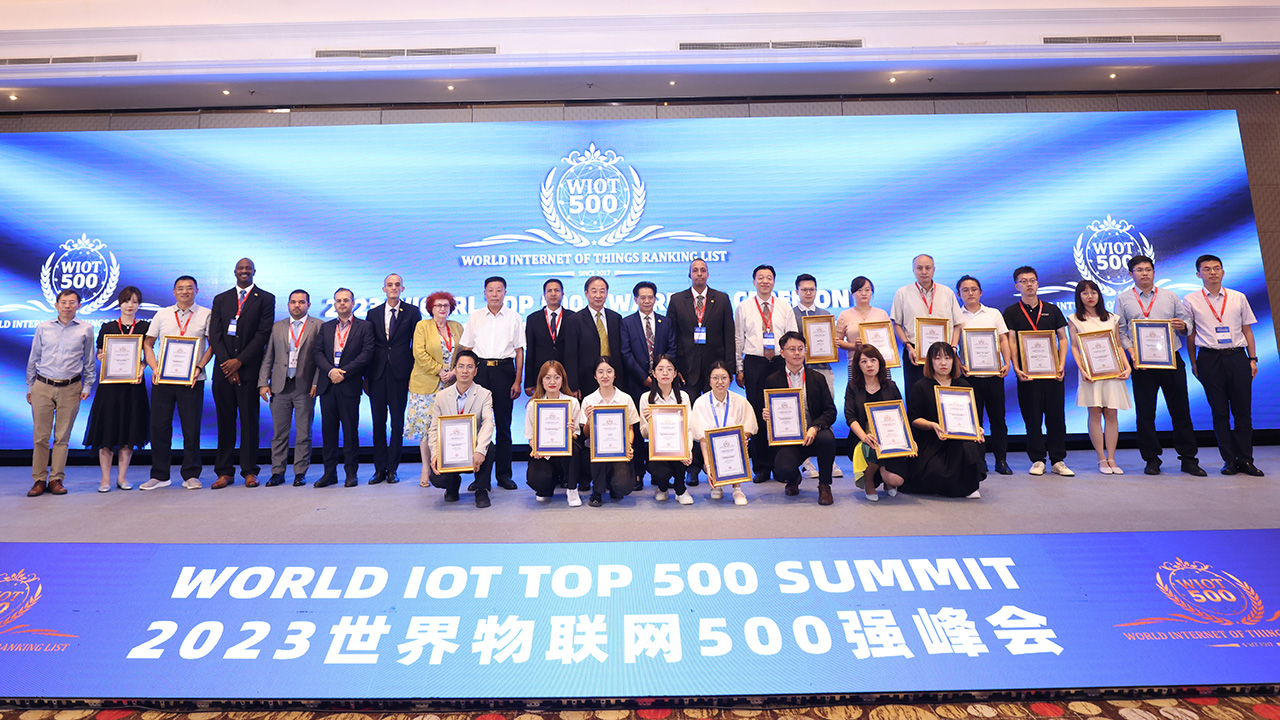 This year, the list saw creative modifications, introducing categories such as the Gold List, Silver List, Industry List (spanning sectors including agriculture, transportation, smart logistics, artificial intelligence, health, and elderly care, security), Bronze List, and Potential List. The rankings spotlighted the prowess and innovative potential of leading enterprises in the IoT digital economy sector. Industry titans like Microsoft, Huawei, CASIC, CASC, IBM, China Telecom, Bosch, and Nokia topped the rankings. Having been released for consecutive six years, the WIOTRL Top 500 has become the most authoritative ranking list focusing on the development of internet of things and digital economy in the world.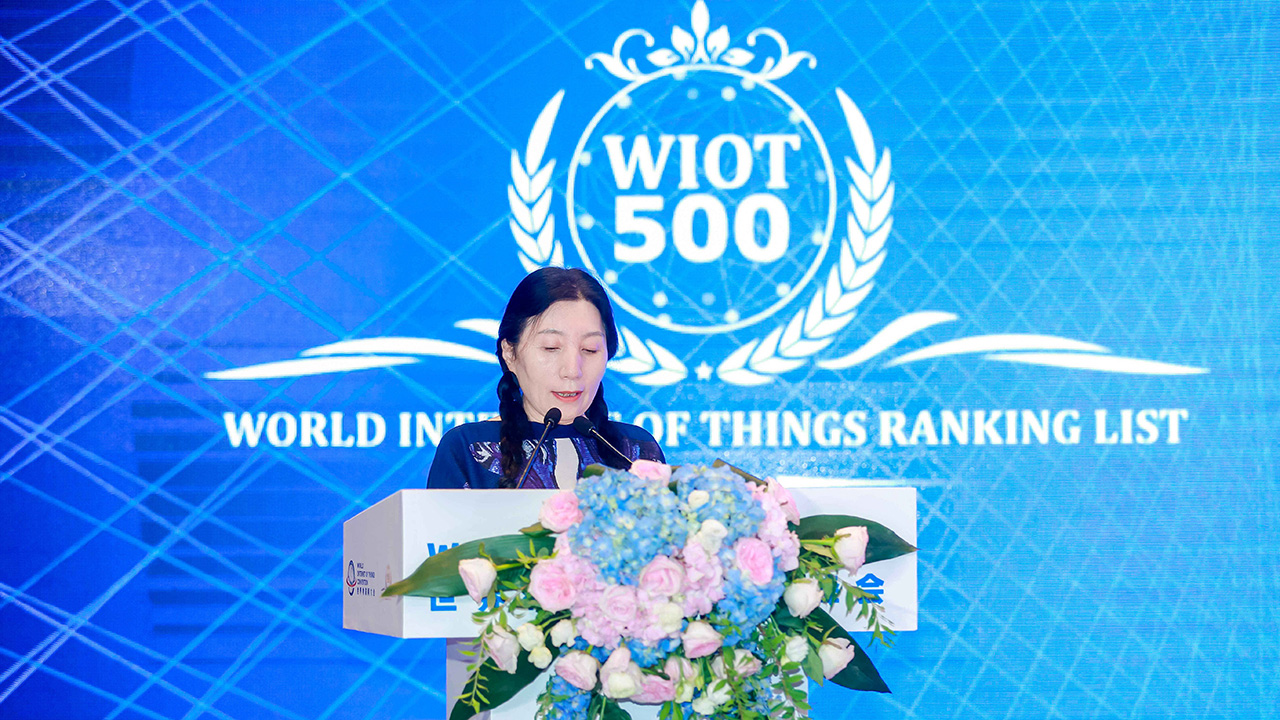 According to WIOTC Spokeswoman Ms. LIANG Zi at the session of Press Briefing on the World Internet of Things Convention 2023 (WIOTC 2023), the WIOTC 2023 will be convened from November 20 to 21, 2023 in Beijing, China. Themed "New IoT, New Economy, New Era", the annual convention will consist of Opening Ceremony, High-Level Roundtable Dialogue, World New Economic Forum, Ambassador Forum, State and Government Investment Promotion Forum, Enterprise Solely-Hosted Forums as well as ten plus parallel forums covering industry, agriculture, energy, vehicle, finance, AI, etc, and Closing Ceremony. Meanwhile, the related industrial commissions will be founded at the annual conference. We plan to invite the UN Secretary-General, state and government leaders from China,Brazil,Moldova, Armenia, Pakistan, Iran and other countries, international organization leaders and corporate representatives to attend the annual convention. We are sending invitations to various countries, international organizations and tens of thousands of leading companies. It is estimated that the number of online and offline participants will be over thirty million and hundreds of global mainstream media, news websites and thinktanks will report and forward the news about the global event.
In closing, Ms. LIANG said, on behalf of the Organizing Committee, I would like to welcome government agencies, companies, and business associations from various countries in the world to cooperate with us and cohost WIOTC events. At the same time, we also welcome global companies to actively apply for joining our leading industrial commissions! We specially thank the following partners and supporters, including Haier Group, Haier Smart Home Co., Ltd, PATEO, World Green Design Organization, World IoT Institute, Internet of Things Alliance, CCID Communications Weekly, Jinmailang, Yugu Technology, etc.
We are looking forward to having more companies and organizations to become our partners for this year's World Internet of Things Convention – the annual convention in the spotlight.