Promoting the Innovative Development of IoT Global Ecological Cooperation Through Multilateral Collaboration, WIOTC Ecological Cooperation Forum Successfully Held
2021-09-13
---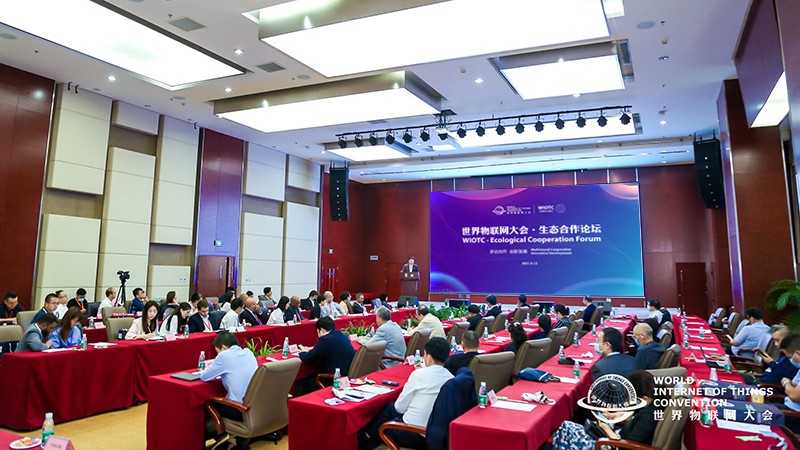 On September 12, 2021, WIOTC Ecological Cooperation Forum was successfully held in Beijing, China. A total of 100 attendees, including diplomatic envoys from the embassies of Iran, Palestine, Maldives, Brazil, Israel, Lesotho and Trinidad and Tobago in China, as well as corporate representatives, attended this forum, which was chaired by Mr. Su Tao, Vice Chairman of WIOTC Executive Committee.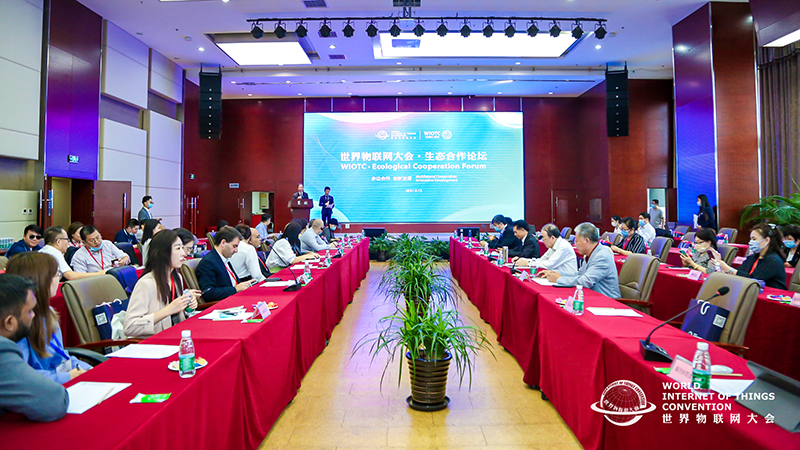 Mr. He Xuming, Chairman of WIOTC Executive Committee, delivered a keynote speech entitled "Multilateral Cooperation, Innovative Development"; Mr. Zhang Hua, Executive Vice Chairman of WIOTC Executive Committee, introduced the connotations of IoT International Convention Organization; Mr. He Qiang, Vice Chairman of WIOTC Executive Committee and WIOTC Secretary-General, detailed the plan and preparation of 2021 World Internet of Things Convention, the annual big event slated for November and December. The forum reached the climax when interactive talks were held between diplomatic envoys and Chinese representatives, among whom Mr. Jose Roberto, Counselor for Science, Technology and Innovation Section of Embassy of Federative Republic of Brazil in China, Mr. Sajjad Ahadzadeh, Counselor for Technological Cooperation of Embassy of the Islamic Republic of Iran in China, H.E. Mr. Lechoo Daniel Setenane, Ambassador of Embassy of the Kingdom of Lesotho in China, Mr. Adrian Thomas, Charge d'Affaires of Embassy of the Republic of Trinidad and Tobago in China, and Mr. Sobah Rasheed, Deputy Ambassador of Embassy of the Republic of Maldives in China, etc as well as Mr. Li Bohu, Academician of Chinese Academy of Engineering and the Chief Technical Chairman of WIOTC, Mr. Shen Xuhua, Deputy Director of Chamber of Commerce of Daxing Airport Economic Zone Management Committee, Mr. Liang Jianyong, Former Director of Information Center of National Energy Administration, and Mr. Wang Feng, Executive Vice Chairman of WIOTC Executive Committee were involved.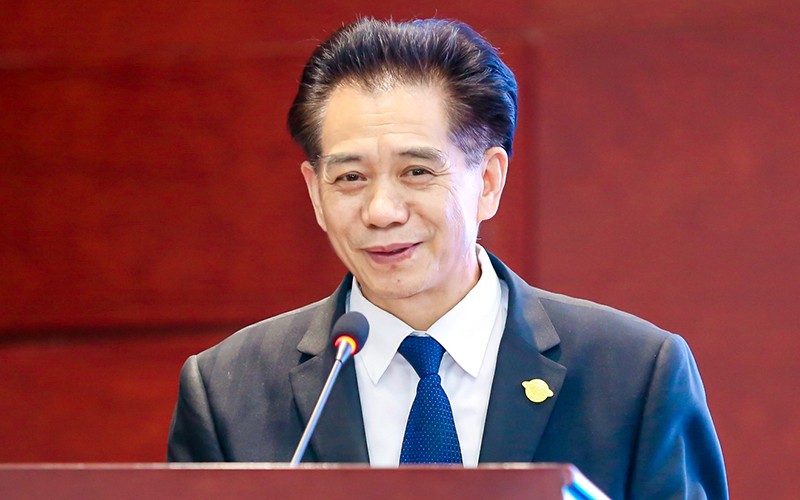 Mr. He Xuming encapsulated the situation of global IoT development and construction and economic development and construction as well as existing problems related to the interconnection of all things and explained the needs of all countries in the world for IoT infrastructure construction and new economic development. We are eager to call upon governments of all countries to build a new understanding and consensus of internet of things, to create game rules for global interconnection, and to formulate the IoT International Convention through the cooperation and consultation of government of every country, he added. He stressed the need to jointly build new type of IoT industrial demonstration base so as to provide rewarding experience for both China and other countries in terms of IoT new economy. That said, he also gave a brief introduction of the outcomes of China's successful efforts to apply IoT technology in the fight against Covid-19 while pointing out that China is projected to see a recovering economic growth rate of 7% this year and at the same time the output of IoT new economy is expected to exceed 2 trillion US dollars. When citing applicable examples of IoT smart community and smart family, he mentioned, HarmonyOS intelligent system made history with the introduction and roll-out of IoT cellphones. The real scene brand called "Sanyiniao ( three-wing bird) under Haier Smart Home has provided us with lessons, he said, shifting his perspective toward living and the supply of one-time customized smart home services by highlighting "Smart Home, New Living". The brand "sanyiniao" has gone beyond the intelligent period of a single commodity centering on products and the interactive period of trans-product centering upon space, finally entering the systematic intelligent period of centering on user. This made possible the intelligent collaboration of different and whole resources, which signals that smart family connects with common life in real sense.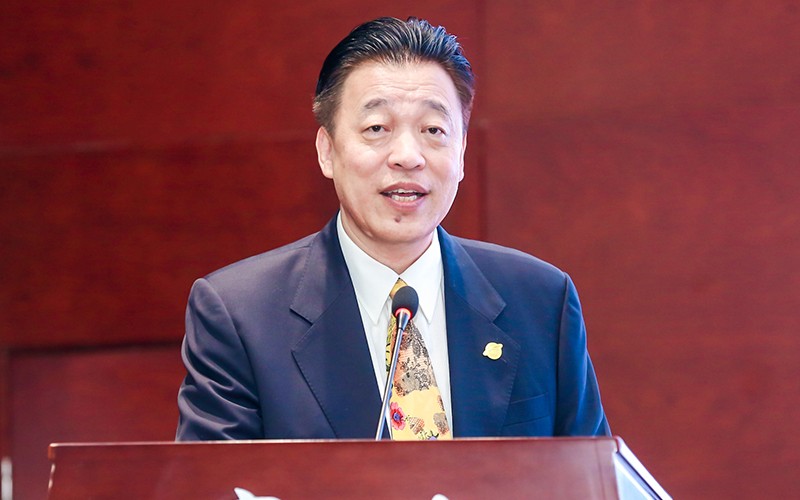 Mr. Zhang Hua briefed the significance of establishing IoT International Convention Organization, the positioning and purpose of such an organization, the rights and obligations of its members, and the way of involvement — which triggered off heated discussions among online and offline audience. To achieve the goal of all things interconnection, obtain the support of technological standards recognized by the world, figure out what IoT system all countries need to connect, and know which kind of IoT economic model to adopt, we find it necessary to call on all countries in the world to jointly formulate a set of game rules focusing on the interconnection of international internet of things through collective consultation. In this regard, it is especially important to establish the IoT International Convention Organization. Therefore, World Internet of Things Convention officially opens its membership to governments of all countries around the world, which means that all governments may apply for the membership of IoT International Convention Organization (System) and make joint endeavor to formulate the game rules of internet of things. Meanwhile, all membership countries are entitled to more services, resources and technological support of WIOTC. We welcome all government agencies to actively join the IoT International Convention Organization (System), discuss significant affairs of IoT development with a global vision and have their say and hold the right of consultation in the organization.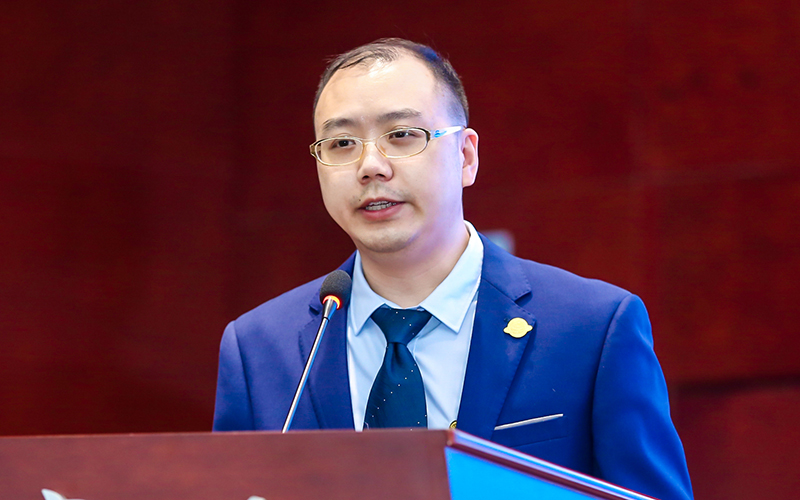 Mr. He Qiang outlined the plan and preparation of 2021 World Internet of Things Convention. According to him, the event will be held between late November and early December in Beijing. All eyes will be on this annual conference where new edition of White Paper, Chapters and Rules of International IoT Convention, World IoT Ranking List Top 500 will be released, he said. It is estimated that this year's annual conference will be a whole-new turning point because it will be firstly arranged with special sessions and exhibitions of foreign and local governments, exclusive exhibitions of economic development area, park area and demonstration base as well as special forums for Top 500 enterprises.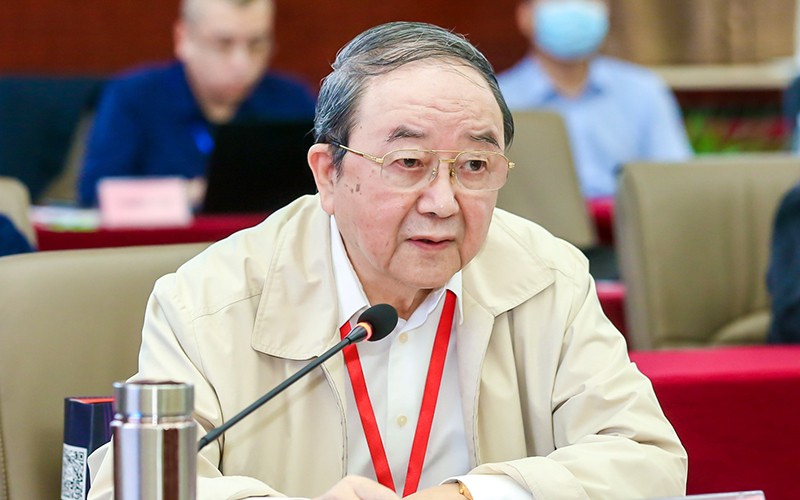 Mr. Li Bohu explained that the economic model of multilateral cooperation and innovative development of all countries belongs to the world and that China has taken the lead in the exploration and practice of IoT construction and economic development. Government agencies, think tanks and enterprises should conduct research on the global building of internet of things, create industrial economic system and improve new ways to reform economic model, he said. Then, he expressed his will to give full support to the work of World Internet of Things Convention.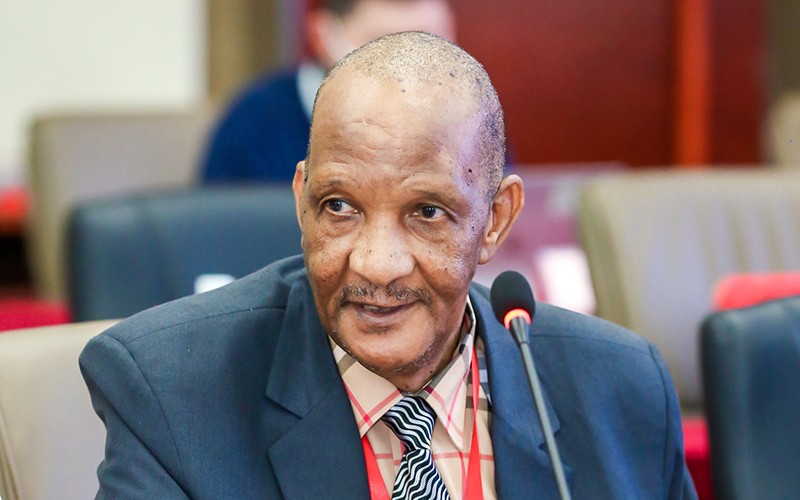 H.E Lechoo Daniel Setenane said that the development of IoT is of great importance, and especially when we face pressing environmental issue, we find it more necessary to discuss clean energy and digital technology. Scientific research shows that reducing the use of fossil fuels such as coal, oil and deforestation could minimize the pollution of environment in an effective way, he added. So today, industrialized countries should go to the great lengths to reduce emissions, while developing countries should also make their own contribution by investing in clean energy, and their education system should focus on the spread of digital technology and clean energy.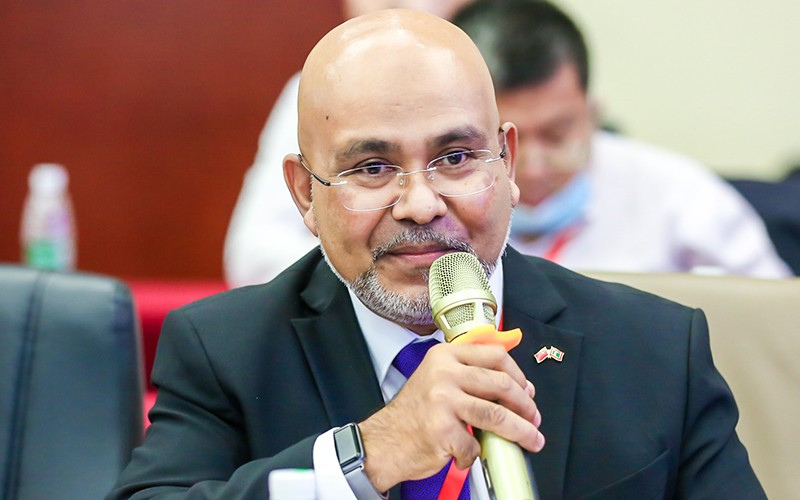 Mr. Sobah Rasheed noted that the international community requires an international organization like WIOTC to coordinate the digital economic development and the construction of internet of things, provide a platform for global cooperation, and establish a common standard. Only when a standard is established can devices and equipment really form a harmonious relationship with human beings and make our life more intelligent.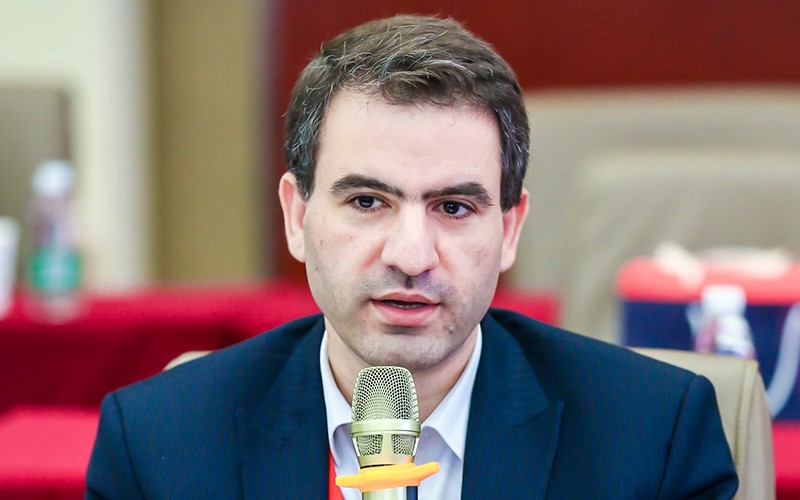 Mr. Sajjad Ahadzadeh mentioned that the outbreak of Covid-19 has greatly stimulated the fast development of digital service, emphasizing the role of information technology and digital economy in different fields of economy, society, culture and technology. The new government of Iran gives high priority to the initiative to promote the development of digital economy, he continued, saying that government organs and judicial system attach great importance to the application of new technology and digital transformation, thus improving the function and performance of government organizations. Besides, he said, "China is a leading country in terms of the development of intelligent and digital economy. This year, both China and Iran have signed a 25-year-long strategic cooperation agreement, which will power the development of comprehensive relationship between two countries in a long period of time. At the same time, Iran hopes to have access to cooperative opportunities in the areas of IoT, artificial intelligence, block chain, smart city and industrial 4.0, etc, while engaging in the innovative ecological system and the development of new technology."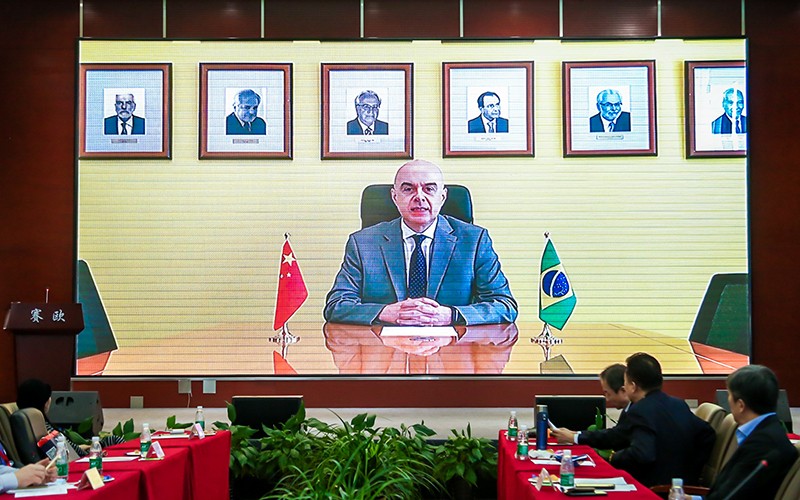 In his video speech, Mr. Jose Roberto said, "IoT has been a major part of our digital transition. We have greatly expanded access to internet to all parts and all levels of our society. We have important resource in things like telemedicine, agriculture, finance, and education. And we have to work together all over the world with partners, private and public, to increase access, data, and output that improve the wellbeing of our population."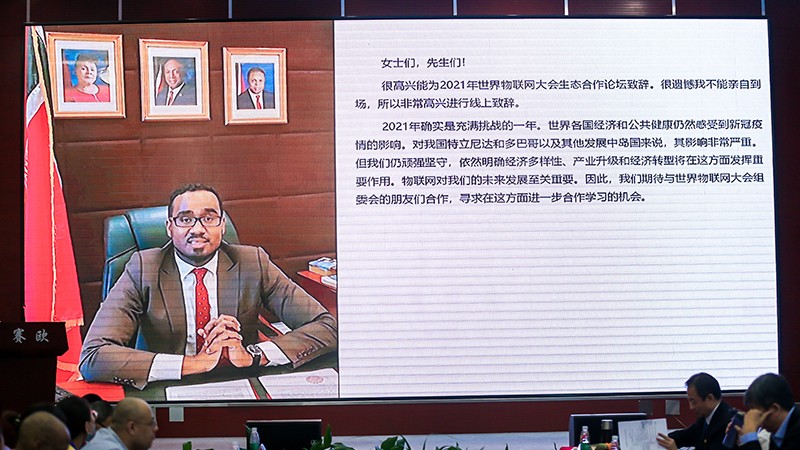 Also, in his video speech, Mr. Adrian Thomas, "The Internet of Things is very essential as we move forward. Thus, we look forward to working with our friends at the World Internet of Convention Organizing Committee to identify opportunities for further cooperation and learning in this regard." In closing, he also underscored the importance of Trinidad and Tobago of its ongoing Belt and Road Initiative cooperation as well as the importance of the Internet of Things to our country's post-epidemic economic recovery, particularly as it pertains to the building of new industrial species to facilitate post-pandemic economic activity and diversification and to improving the ease of doing business and creating new opportunities for trade, including those supported by the Internet of Things technology.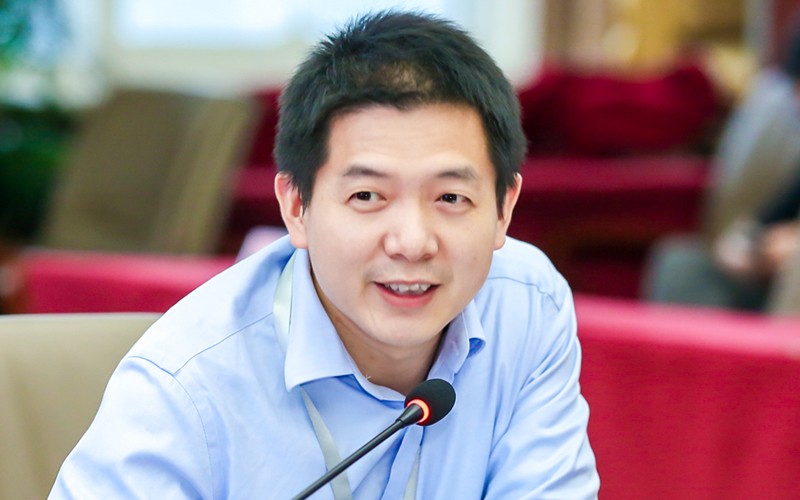 Mr. Shen Xuhua introduced the situation of airport economic area, especially the progress of digital trade trial area construction. He mentioned, relying on both domestic and international resources, we will create "International IoT Industrial Economic Demonstration Bases or Parks". Based upon the development of IoT new economic industrial chain, more global multilateral cooperation achieved through World Internet of Things Convention, and the construction of industrial and commercial platforms in airport economic area, we will actively produce smart production scenes and demonstration scenes of public life, develop international exhibition and global logistics of IoT era, build a high ground of global IoT technological innovation and industrial development. At the same time, we will firstly explore and apply the new economic model of Internet of Things in Beijing, which will provide reference and support for the economy and society of the world and boost economic and social development and progress through IoT in China and beyond.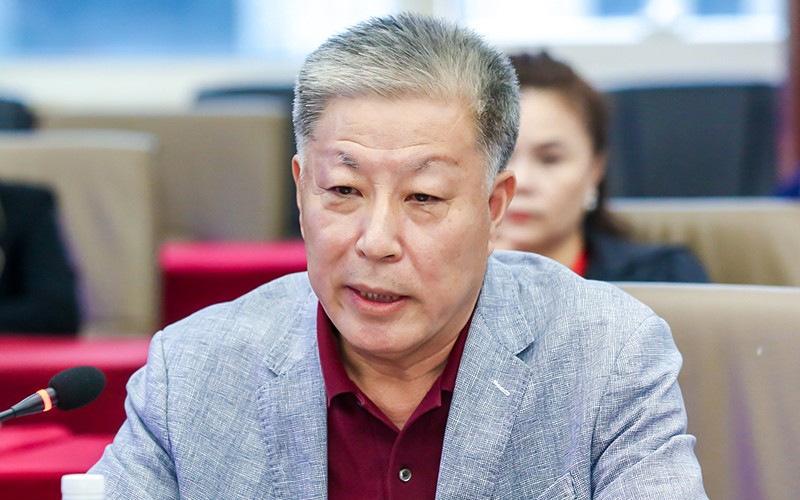 Mr. Wang Feng said this forum is a milestone meeting, adding that WIOTC has evolved into a new period, and its open, innovative and non-profitable features are increasingly brought to the fore. We should seize opportunities to fully leverage the platform of WIOTC, actively join the IoT International Convention Organization (System) and share its abundant resources.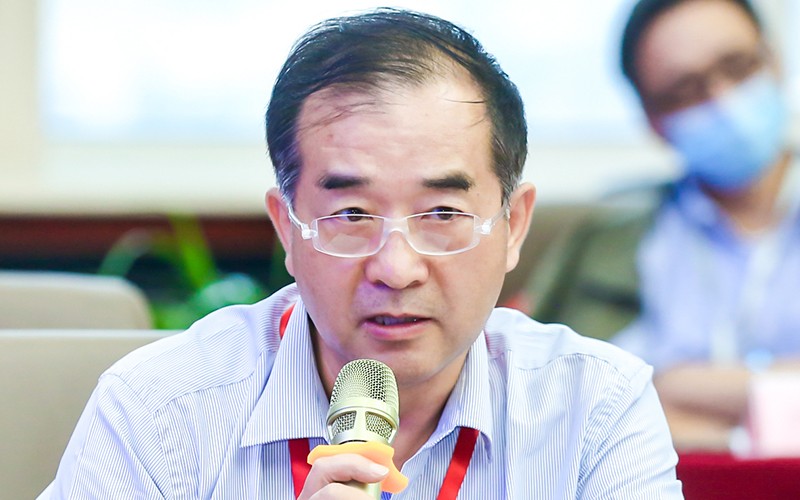 Mr. Liang Jianyong said that the Internet of Things will apply big data, intelligence and data model to enable the management, technology, education, production, business, ecological civilization to operate in a highly efficient manner, which will significantly promote the social development and the progress of human civilization. The development of Internet of Things will change the world and benefit the mankind. However, this is a long, grand, ambitious project which may take a century. For the intelligent connection of all things, we require the common efforts of all countries and joint cooperation and contribution.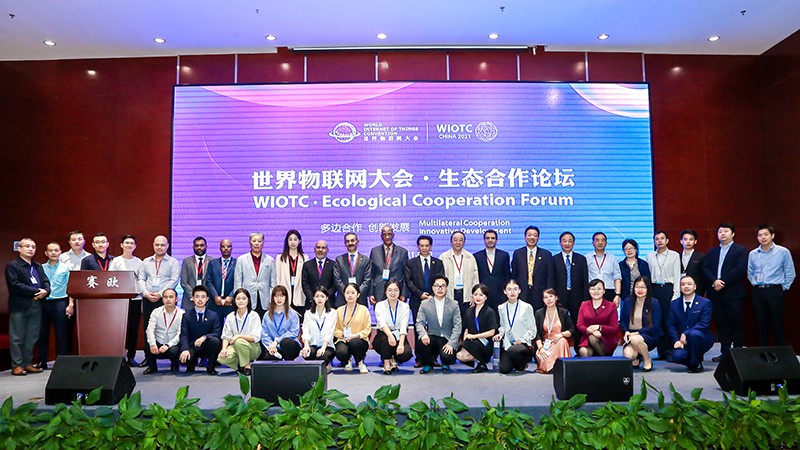 Against the background of global epidemic, the success of this forum is a manifest of WIOTC's sustainable development and influence. For the IoT International Convention Organization (System), WIOTC officially start relevant works of inviting members of countries to join the organization. We welcome all countries and regions to join us and discuss the plan for international IoT development and the construction of IoT economy.
We welcome organizations and enterprises of all countries to attend the 2021 World Internet of Things Convention!