World IoT White Paper
引导全球的物联网健康可持续发展,创建万物互联智能智慧世界
World IoT White Paper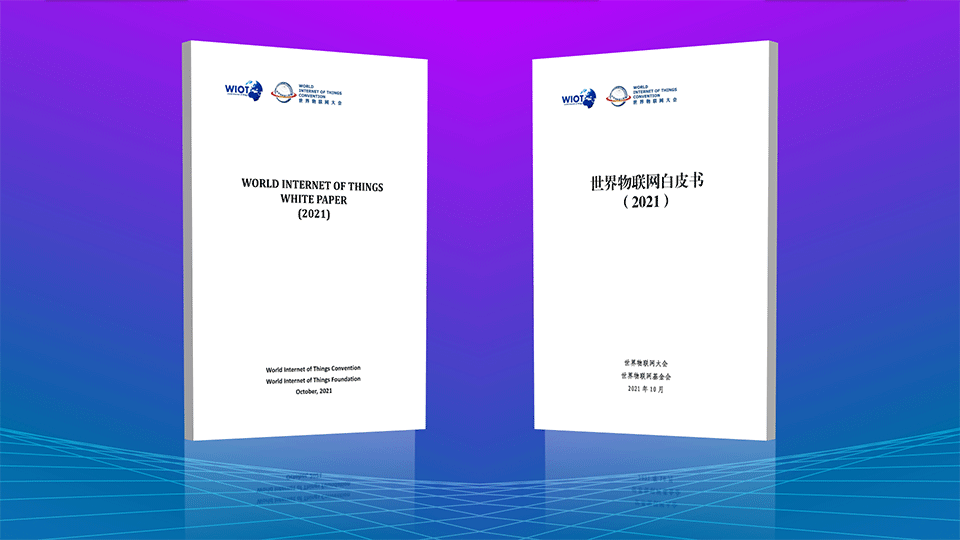 The development history of human society is now seeing the change from the revolution of information featuring the Internet to the revolution of wisdom marked by the Internet of Things. This is the inevitable and natural course of the development of human history. The world's major powers have successfully formulated national IoT action Plans; IoT enterprises and scientific research institutions are springing up like mushrooms, actively engaged in the exploration, experimentation, innovation, application and development of Internet of Things and eager to seize the high ground of IoT and share the trillion-dollar cake of world IoT new economy.
However, the cognitive and theoretical basis, attribute, definition, architecture system, development plan, economic model and global connection operation, economic mode of the world Internet of Things characterized by the interconnection of all things are in need of an international convention. Therefore, we establish the World Internet of Things Convention, a neutral IoT international convention organization. With a long-term perspective and insight on the world's economic and social development, we compile and publish this authoritative white paper, offering a comprehensive and clear explanation of the new concepts, definitions and attributes and theoretical basis of internet and giving a detailed description of key issues relating to IoT construction, IoT new economic mode and global market development. The work provides reference and support for countries around the world, promotes the coordinated development of digital science and technology, narrows the digital gap, propels the economic and social development the world, and facilitates the United Nations 2030 Sustainable Development Goals.
Mr. He Xuming, Founder of World Internet of Things Convention, and members of WIOTC Advisory Committee including Mr. Li Bohu, Mr. Ni Guangnan, and Mr. Wu Hequan, academicians of the Chinese Academy of Engineering and the World Internet of Things Research Institute, have compiled this World IoT White Paper, which mainly focuses on their views on cognition generation, attribute, definition, framework system, standard requirement, new economy mode, convention organization and development of global IoT new economy. With these, this work serves the purpose of steering the healthy and sustainable development of the IoT, promoting construction and development of IoT new economy in all countries and building an intelligent and smart world where everything is interconnected.
On January 13, 2022, the IoT international organization World Internet of Things Convention, known as WIOTC, convened the year 2021 annual conference in Beijing, China. Shi Dinghuan, Executive Chairman of the WIOTC Executive Committee, made explanations on the 2021 World IoT White Paper at the conference.
---
World IoT White Paper Table of Contents
1. Overview of World IoT
1.1 Development History
1.2 Emergence
1.3 Significance
1.4 Role
2. Definition and Architecture of World IoT
2.1 Cognition
2.2 Definition
2.3 Flowchart of Physical Operation
2.4 Top-level Architecture
3. Development Route of World IoT
3.1 Development Route
3.2 Network Transmission and Updating
3.3 Transmission Path and Pattern
3.4 Industrial Development Route
3.5 Development Route of Form and Structure
4. Main Structure of New Economy of World IoT
4.1 The Industrial System of New Economy
4.2 New Economic Model
4.3 Application Platform of New Economic System
5. Standard Support of World IoT
5.1 International Standard Organization
5.2 Basic Requirements of Standard
5.3 Exploration of Framework Standard
5.4 Standard, Safety and Security
6. Status-quo and Problems of World IoT Development
6.1 The Output of Global IoT Economy
6.2 Problems of IoT World Development
6.3 Problems Facing World IoT
6.4 Difficulties for the Network Connection of World IoT
7. Application and Thought of World IoT
7.1 Thought on the Application of IoT in Industrial Field
7.2 Thought on the Application of IoT in Smart City
7.3 Thought on the Application of IoT in State Governance and Social Management
7.4 Thought on the Application of IoT in Ecological System of Agricultural Sector
7.5 Thought on the Application of IoT in Healthcare System
7.6 Thought on the Application of IoT in Industrial System of Transportation and Internet of Vehicles
7.7 Thought on the Application of IoT in the Industrial System of Energy and Chemicals
7.8 Thought on the Application of IoT in the Industrial System of Logistics Storage and Transportation
7.9 Thought on the Application of IoT in the Industrial System of Finance and Insurance
7.10 Thought on the Application of IoT in the Industrial System of Culture, Education and Tourism
7.11 Thought on the Application of IoT in the Industrial System of Water Conservation and Electric Power
7.12 Thought on the Application of IoT in Aerospace
7.13 Thought on the Application of IoT in the Industrial System of Artificial Intelligence
7.14 Thought on the Application of IoT in the Industrial System of Safety and Security Control
7.15 Thought on the Application of IoT in Military Technology
7.16 Thought on the Application of IoT in Ecological and Environmental Protection
7.17 Thought on the Application of IoT in Public Life and Service Industries
8. The Building and Development of World IoT Convention
9. Conclusion